Last week I had the chance to see a ring that we designed for a very good client some years ago. I was so excited and happy to hold it in my hands that I asked her if I could make some pictures.I remember when we imaged these two splendid diamonds settled in the deep blue sky of a starry night like shooting stars. To realized something special and unusual we have been inspired from what in the sky fascinating and astonishing the most: comets.
In ancient times comets were feared as predictions of future or as mysterious sings of gods, but we know that they brings life on planets and shine in the deep dark space. In this ring each diamonds are embraced from four lines of little diamonds that form two shining comet tails. With the long and precious tails they embrace the finger shooting towards opposite direction.
Thanks dear friend for the opportunity you gave me, wearing my special piece of sky even for just one day has been the most awesome thing in the world! Take a good look! Isn't it amazing?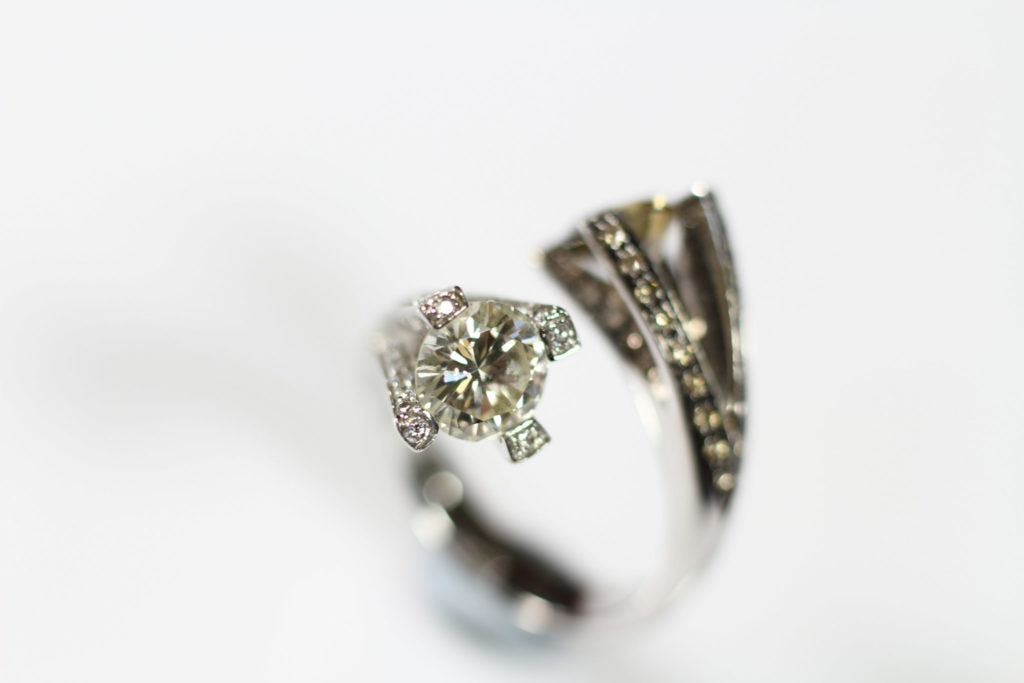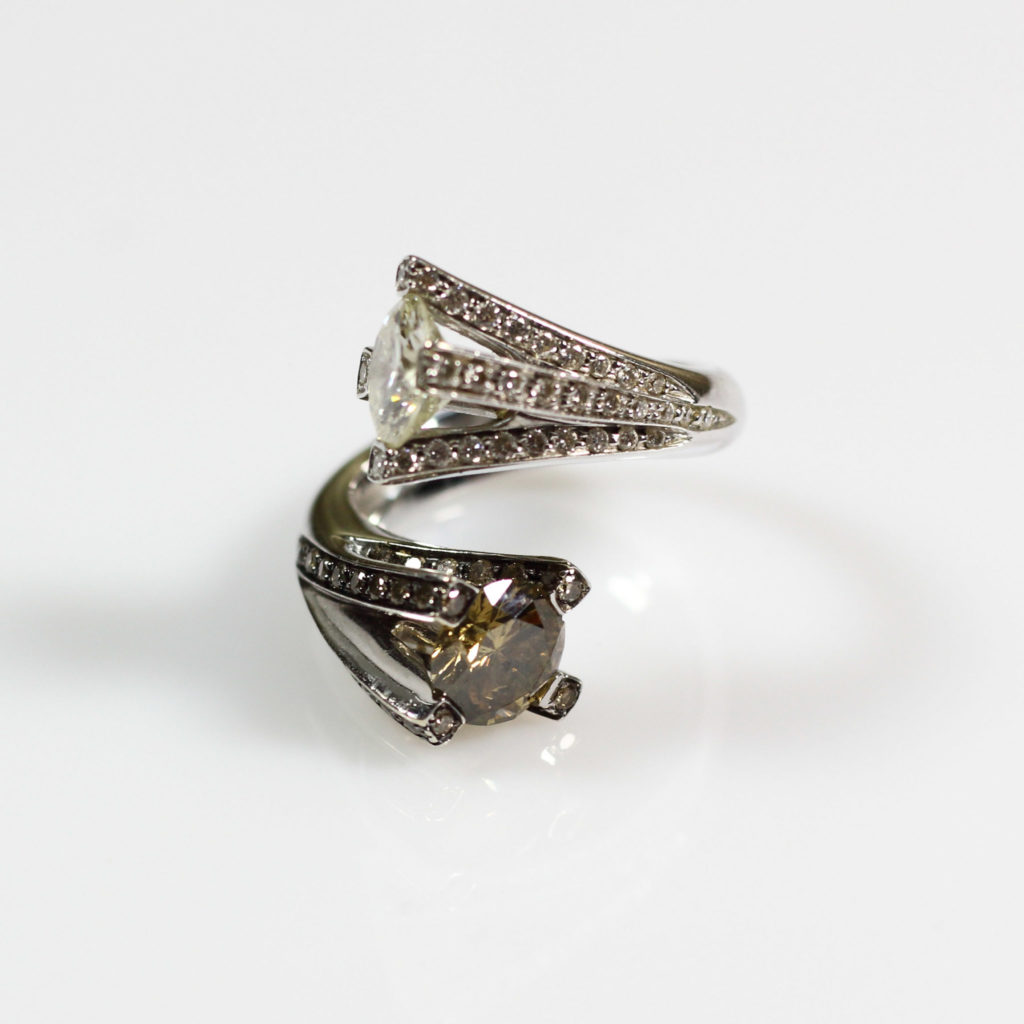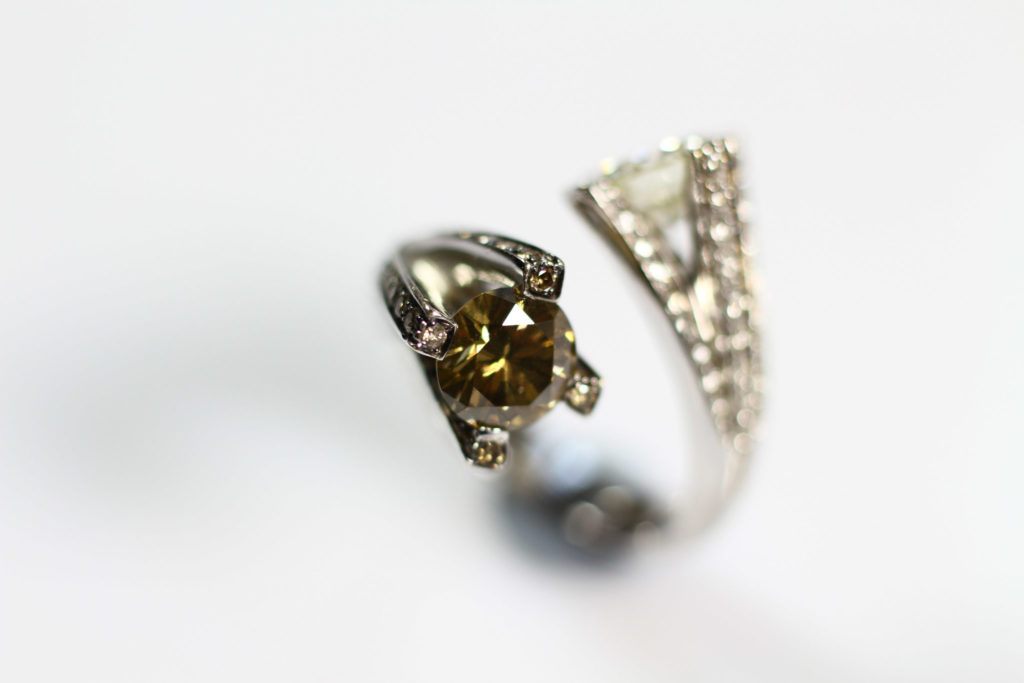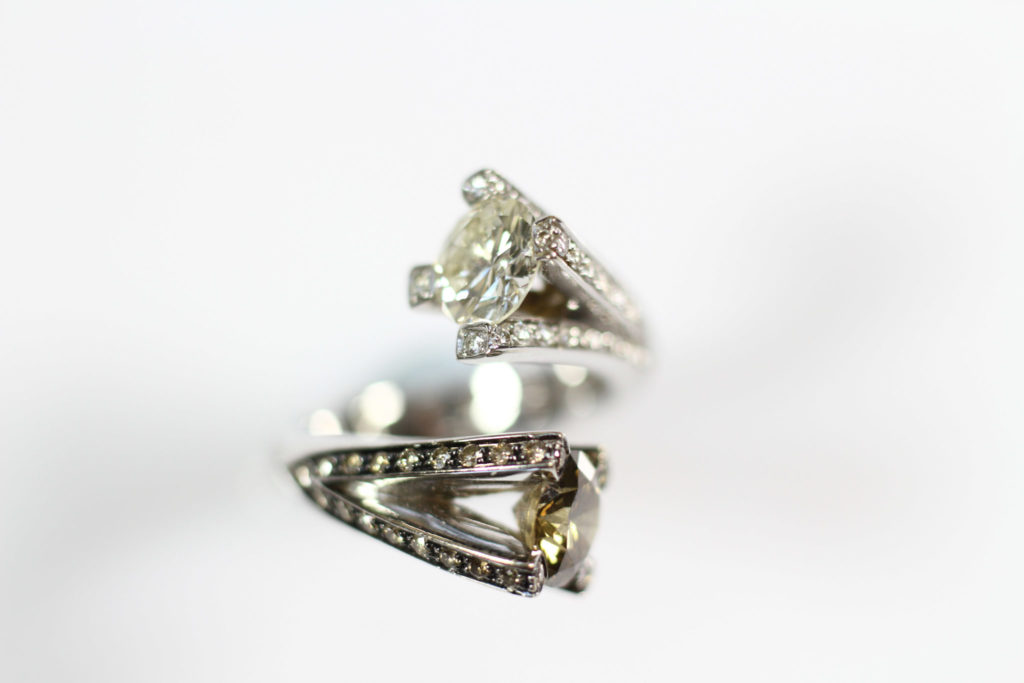 Designed by La Rivoluzione dei Canarini
Private collection.