What's better than a combination that makes you produce serotonin and makes you happy? Chocolate & jewels is the best. 
This time I want to go deeper on this idea knowing that Nature has her way of doing things and here she comes with a fusion. 
Brown-chocolate pearls here are in a perfect sphere, although I should use the "chocolate pearls" words instead. They are more appropriate. 
In this case, Nature, as we know, goes much more forward than every expectation and adds some gold in this perfect mix of colour and warms our souls in this cosy feeling that this sight brings us.
The light reflected on the pearls' suffice, hypnotise the eyes for the splendid brightness. 
Even a I'm-not-a-chocolate person can be touched by this pleasant, relaxing and peaceful sight.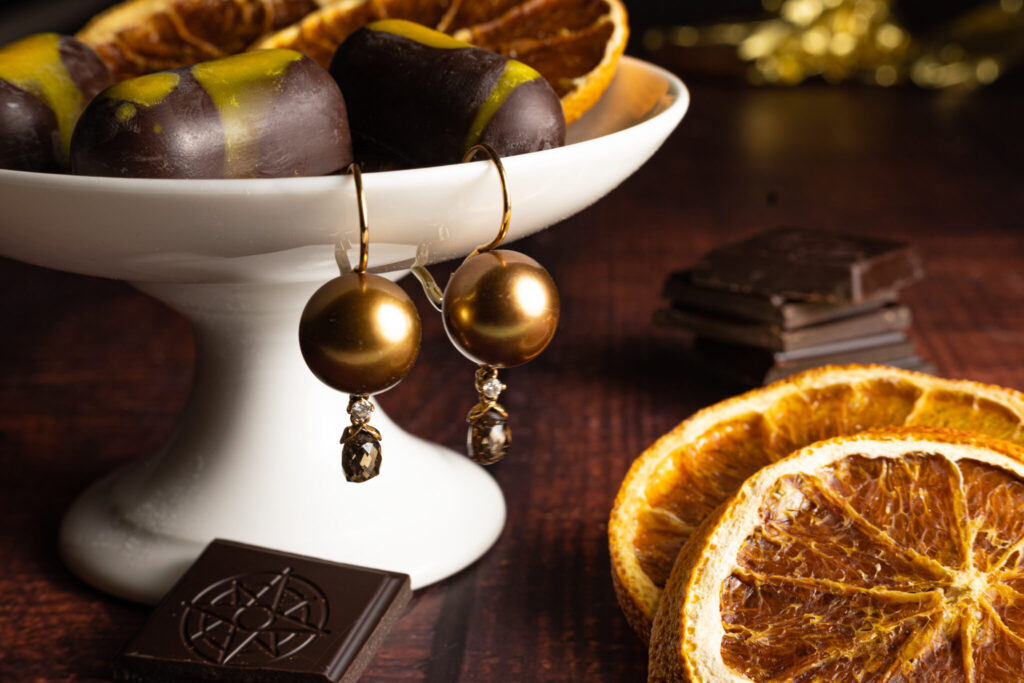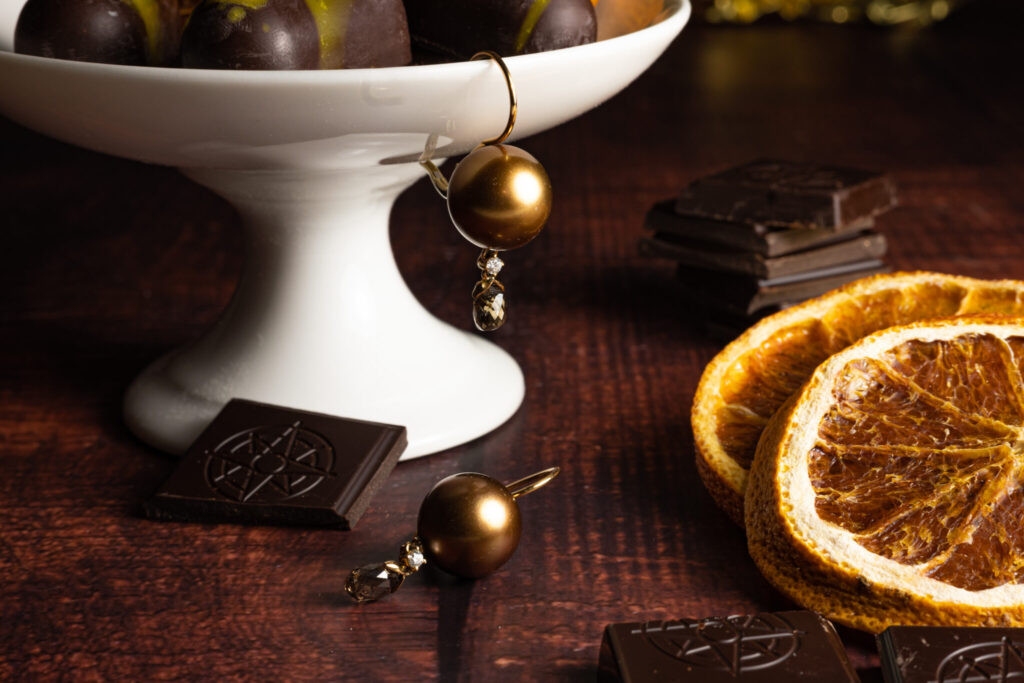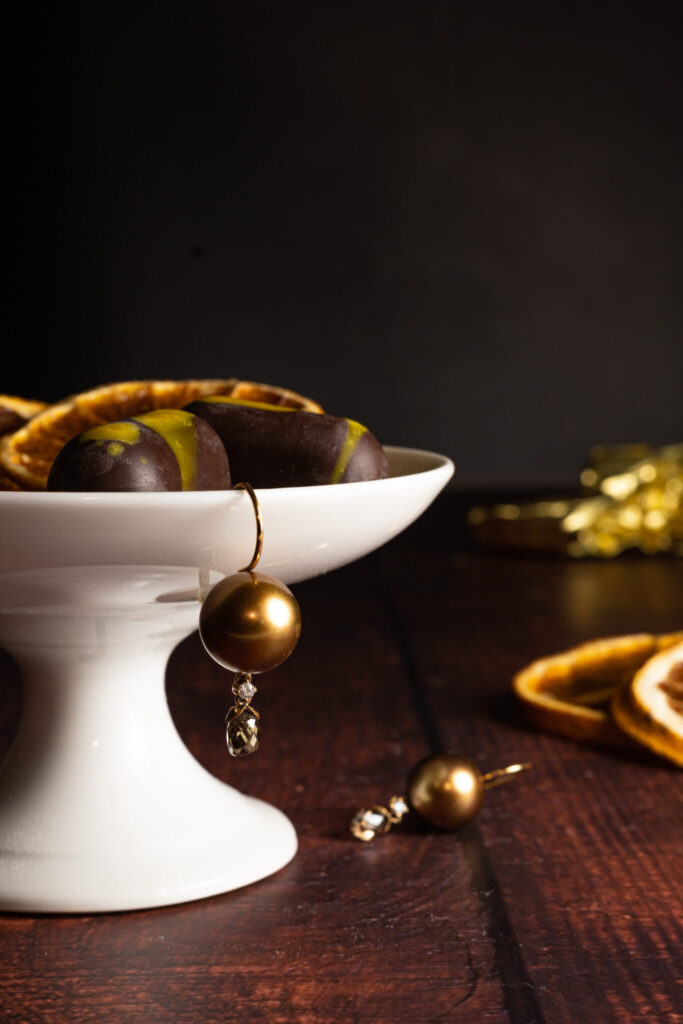 Chiocolate Colour Pearls with Brown Briolette Diamonds By LA RIVOLUZIONE DEI CANARINI