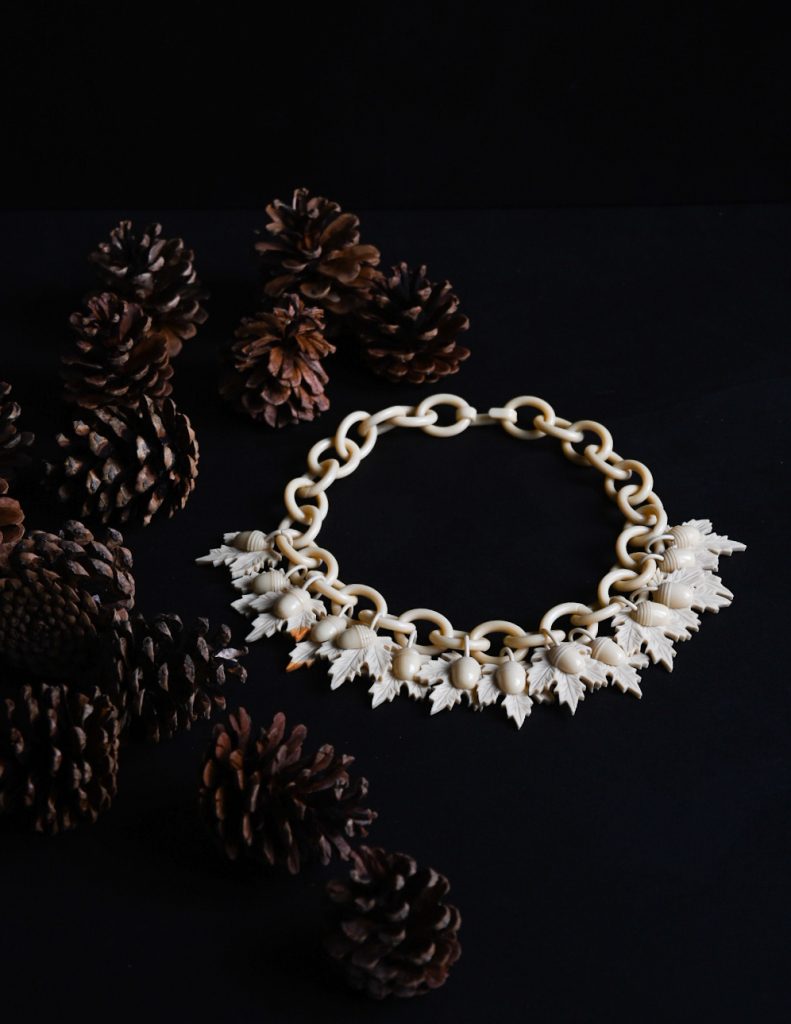 Bakelite… a love!
There is no vintage jewelry lover of respect who doesn't have one piece or more in bakelite. It's common to find bracelets, brooches and necklaces if you usually hang out at ancient dealers or street markets. 
It was discovered by an American chemical from Belgium, Dot. Baekeland,at the beginning of the last century. He combined synthetic materials like phenol with formaldehyde; the result was a dark coloured material of plastic. He gave it his name (backelite).
This resin is the forefather of plastic. 
It was a real innovation due to its versatility. It was used in a range of many sectors of everyday tools production. It passed very little time when designers started to use this resin to realize pieces of art, forniture, fashion and jewelry. This material in fact simulated the effect of "natural" material, like marble, ivory, coral and even tortoise. 
This resin became so popular that even Coco Chanel used it for the creation of her bijoux, and that others followed her realizing necklace, bags and other accessories. 
It has been used for a very long time until our days, in fact some moison are still using it. 
I must say, be careful because nowadays there are many fake pieces in the market because objects made by bakelite are precious now. They have reached quite a value.
I've been very lucky to find some pieces in the past and today I wanted to show you this marvelous necklace. It represents Autumn leaves and acorns. All in a warm withe. 
It's extremely funny to wear this jingling necklace, none has something like this.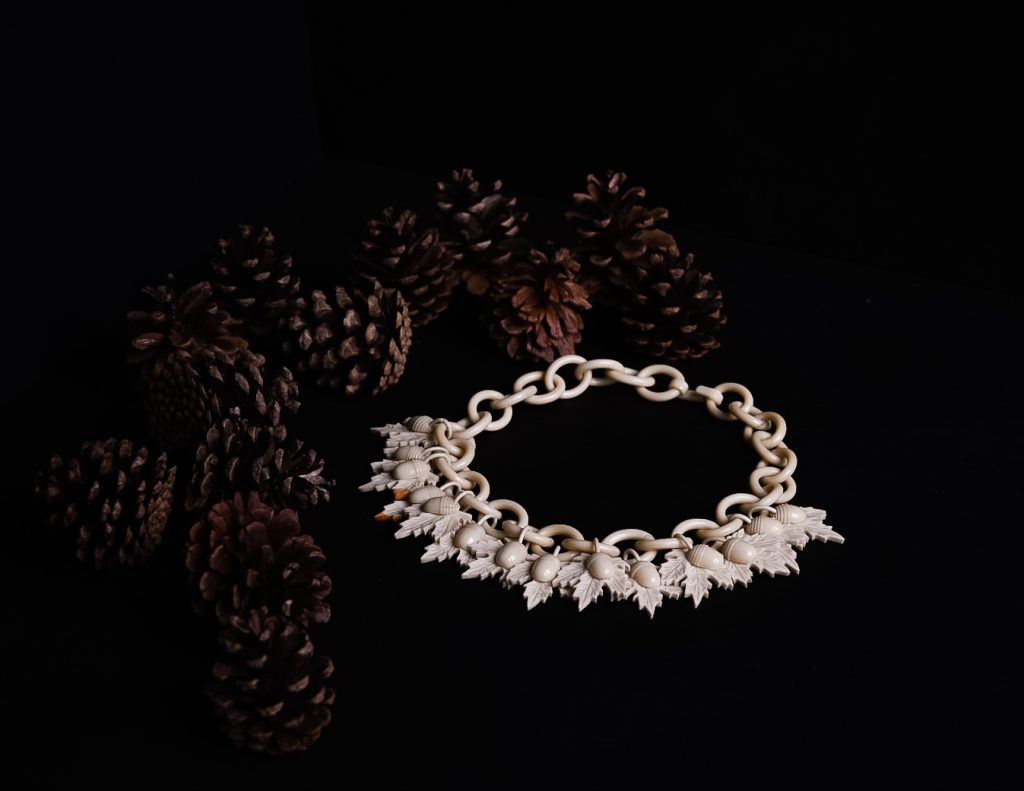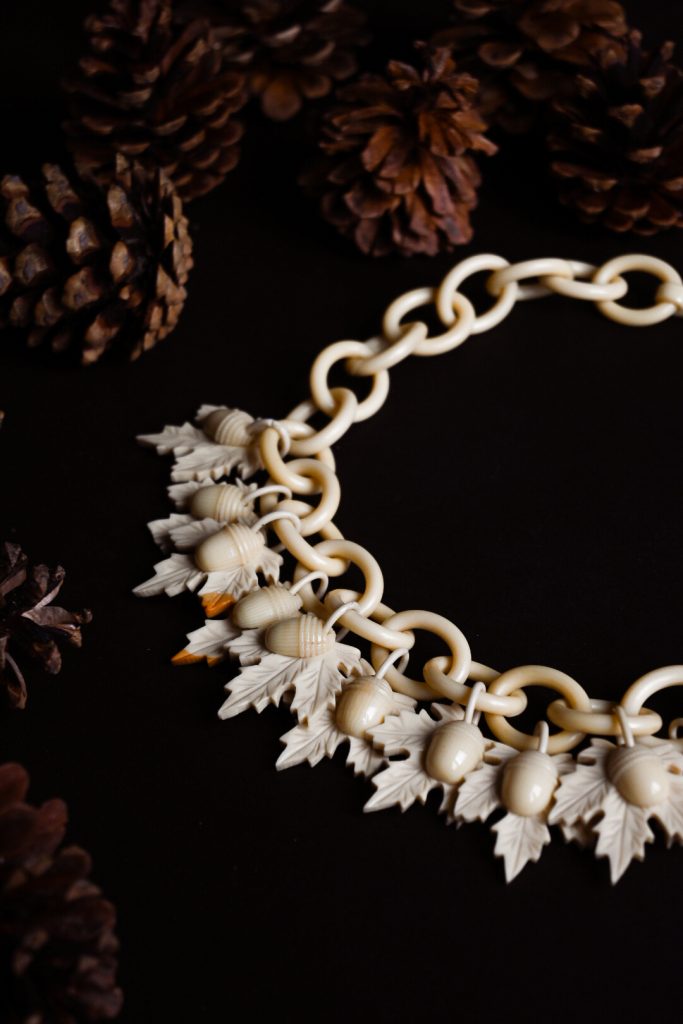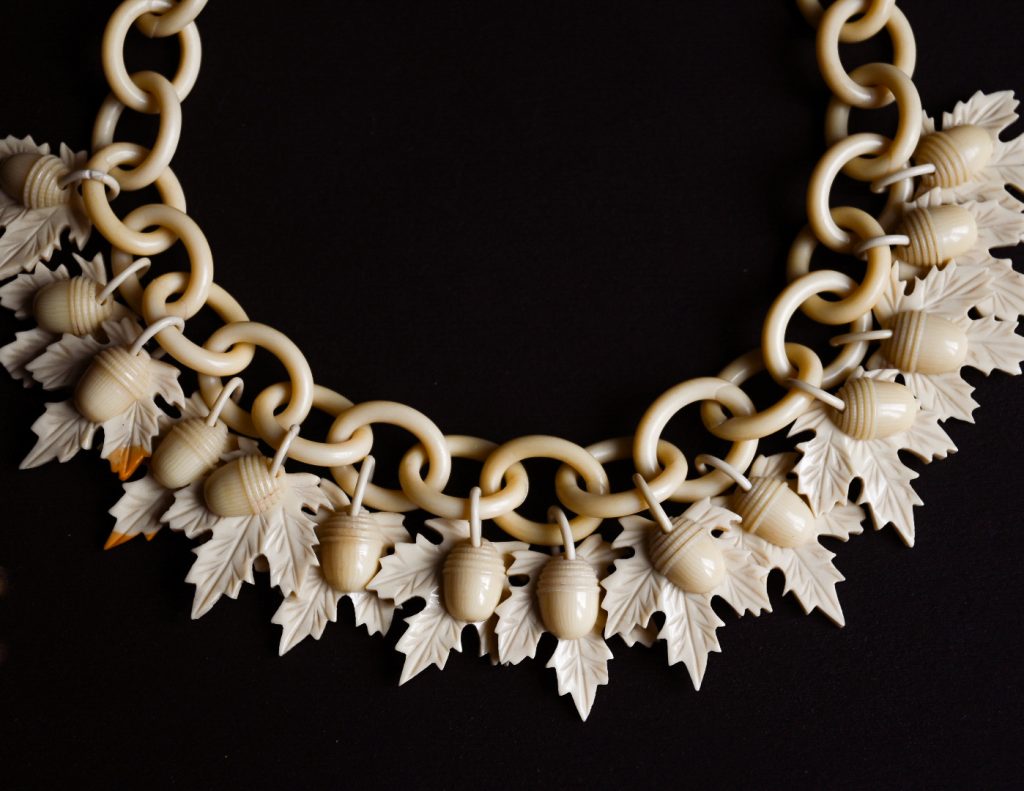 Bakelite Necklace – LA RIVOLUZIONE DEI CANARINI Private Collection