For many and different reasons this year (and especially the oher, 2020), has been the year of changes. I have made some myself. One big change, many small, some important and some insignificant. Some inside my way of thinking and some the way I feel… 
You already know how much I love brooches, and you already know that during the greetings' season I used to wear little Christmas Tree brooches. 
I go mad for every kind of Christmas decoration, little stars, ringing bells, presents, infinite lights hanging on the houses' balcones, snowflakes and so on… 
I live with two very cute cats, but naughty, and it's impossible to decorate my house as I would like to do. 
According to my passion, that remains constant, for this time of the year I've chosen to wear an incredible evoking brooch. A shooting star that enlightens my mood and Christmas spirit. Diamonds, aquamarines and gold splendidly unite in a star explosion that looks like it is in movement. 
I must be careful because it's important not to lock this magnificent accessory only in this period of the year and wear it every time I would like. 
Now tell me, is there some jewel that you wear every year and how it makes you feel?
This it's probably the last post of the year so I would like to wish that this 2022 will bring you joy, happyness, health, adventures… … …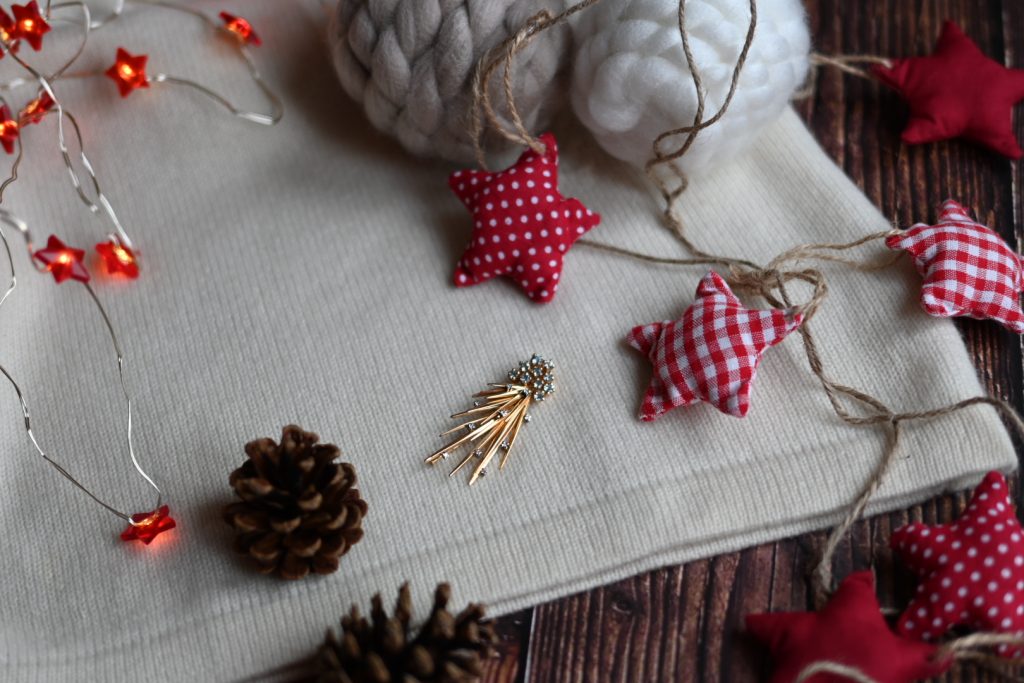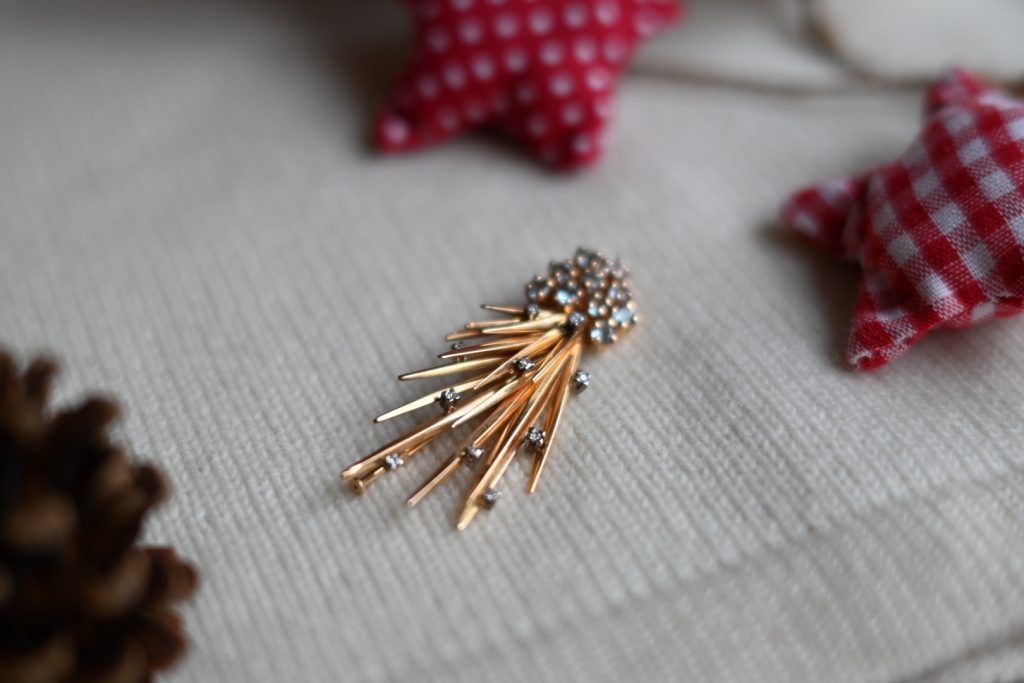 50's Brooch in Gold Diamond & Aquamarines – Private Collection