When I was a kid I used to browse through my mom's glossy fashion magazines. She used to buy a considerable amount of them and she used to keep the ones with articles about jewels or famous jewellers.  Everywhere you could find magazines like that and I, getting through those pages, was fascinated by the precious objects. I like to see how the famous photographers shot these ornaments and in what kind of settings they did it. The set of those photos were a microcosm that made me travel with my fantasy. Studying the settings of those world-famous photographers in magazines like Vogue (of many countries) Vogue Gioielli, L'Officiel, was exciting as falling into the rabbit hole, into the wonder! Everything could happen there.
I started doing some settings when I worked with a very good friend of mine (Giulio Cerrochi) who helped me to do some pics of the jewels we've made for our clients. That was pure fun, I could let my mania for perfection come out!
At the present time, with my Instagram account, I'm having fun. I'm not a professional photographer, I doubt I can define myself even as a beginner, but that's it, just fun. Jewels and a camera together!   
In these photos I chose a spider-shape brooch with an Ethiopian opal as body, mandarin garnet as head and black diamonds as the eyes.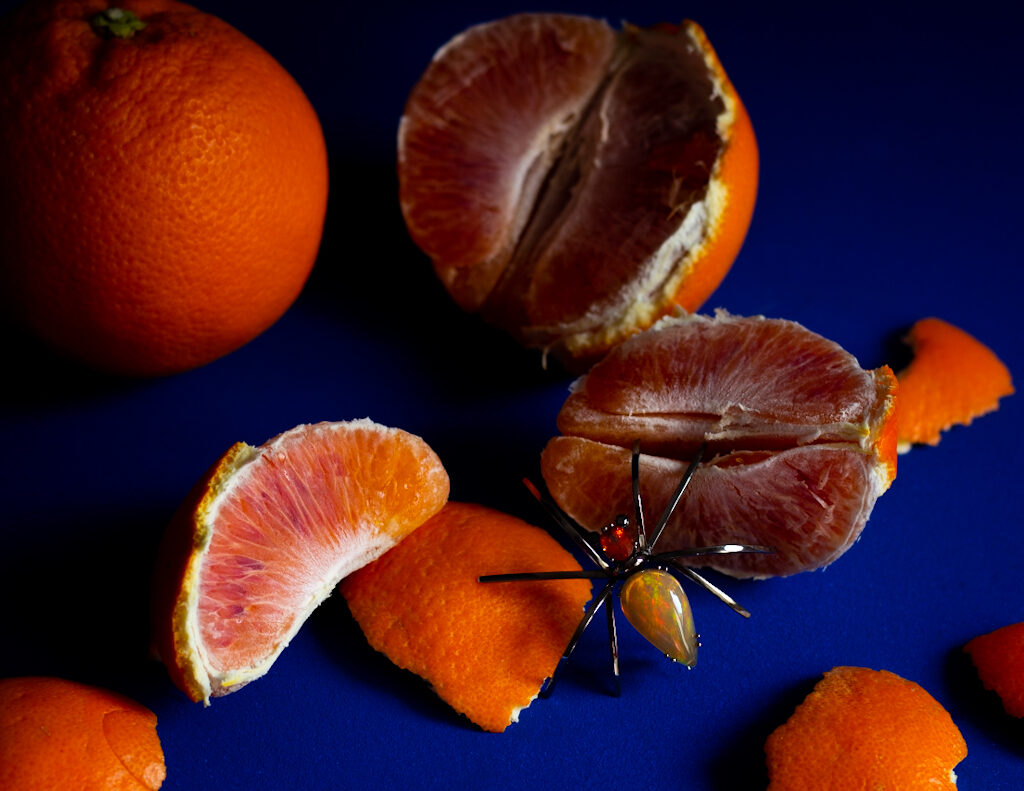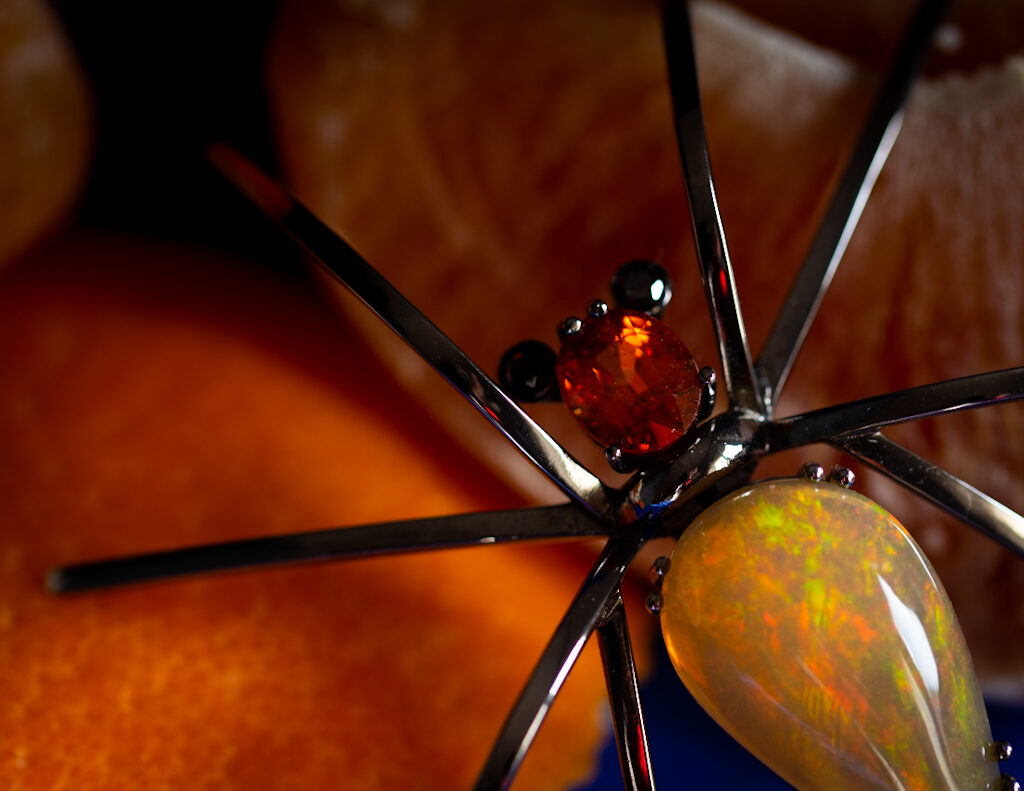 Spider Brooch by La Rivoluzione dei Canarini