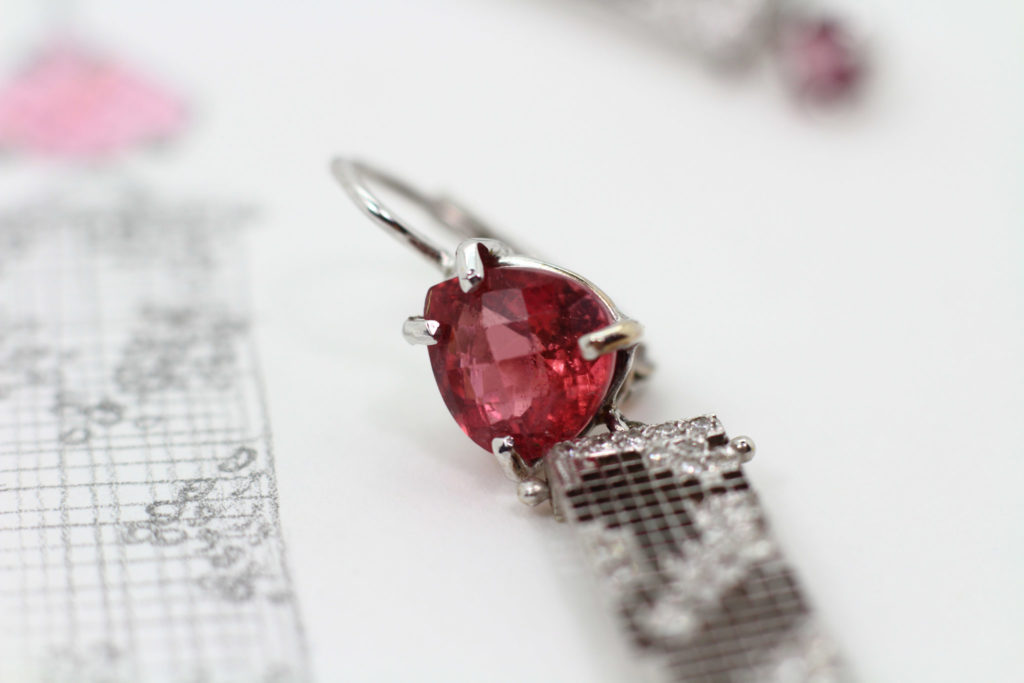 "Take another little piece of my heart now, baby!" Janis Joplin sang in one of her most famous songs… It is exactly what I felt giving these earrings away, the day my client came to take them.
Finding these two buckles of what I presume was a bracelet of the '20s or '30s, it is something special. I know that it won't happen again, it is a once-in-a-lifetime thing.
As my mother's New Yorker ring, these masterpieces wanted to be found to get into a new life. They have been modified, injured  I must say (the hinges of the lock were have been, most probably, cut out), but I feel that they wanted to shine again.
When I get the fortune of finding things like this, it is easy to start to image who they could belong to, how they could be in original, what kind of gems of pearls they could hold. What kind of person could be the owner, what kind of life she could have and in which occasions she could wear it: parties, theaters, opera…
Made in platinum and diamonds, they look like delicate and precious lace. I added two pink tourmalines and rubies at the end of the pendents. Absolutely fantastic, these are what I call one-of-a-piece!
It has been very hard to leave them go away…