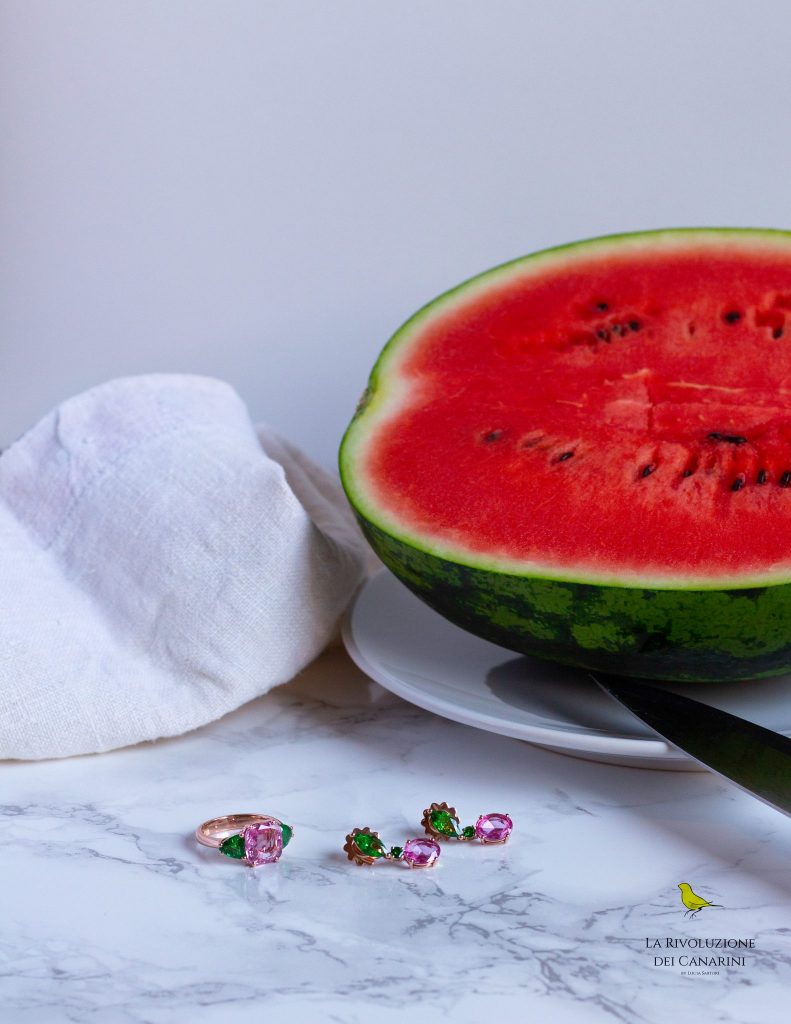 Today I present you this ring with its earrings just perfect for this season. Summer is an explosion of colours, perfumes and tastes. Nature gives us the best of herself with juicy fruits. The sapphire with its cushion cat is a sip of a sweet peachy drink. But the gem that I would like to talk about today is the Tsavorites set to the sides. 
Tsavorite is a rare gem that belongs to the Garnets' family and as you can see, has a very deep intense green colour very different from the emerald's. It looks electric don't you think? 
The presence of vanadium and chrome give this gem its green, as well as in the emerald, but more vanadium emphasizes the green.
Ring and earrings are set in pink gold. What do you think?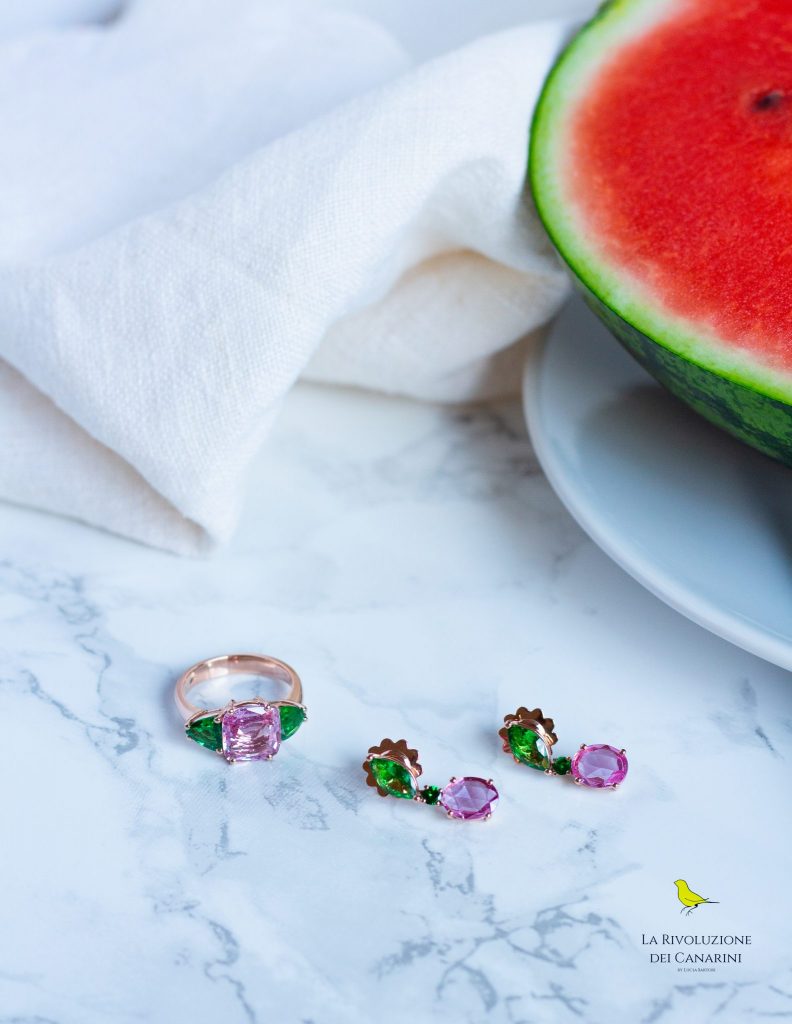 Pink sapphire and tsavorites ring andearrings By LA RIVOLUZIONE DEI CANARINI