This time I would like to show you a piece of my family history. This stone was set on a ring my granny used to wear. I was fascinated by its dimensions, colour, and clearness. She always said it would be mine someday. Time has passed and I have forgotten this ring in a drawer. When I found it in a little black bag, I felt in my heart I needed to wear it. The gem was too big to be set alone on a ring even changing the setting.
I never knew what kind of gem it was and now it turns out that it is a very good quality green aquamarine!!  As you can see it has the signs of the time on its surfaces but they remind me of the person who wears it for almost her whole life.
I decided to set it as a pendant of a long chain necklace giving this precious gem a second life.
Just one thing I have to keep in mind! DON'T HIT IT! I don't want it to crash into a hundred pieces!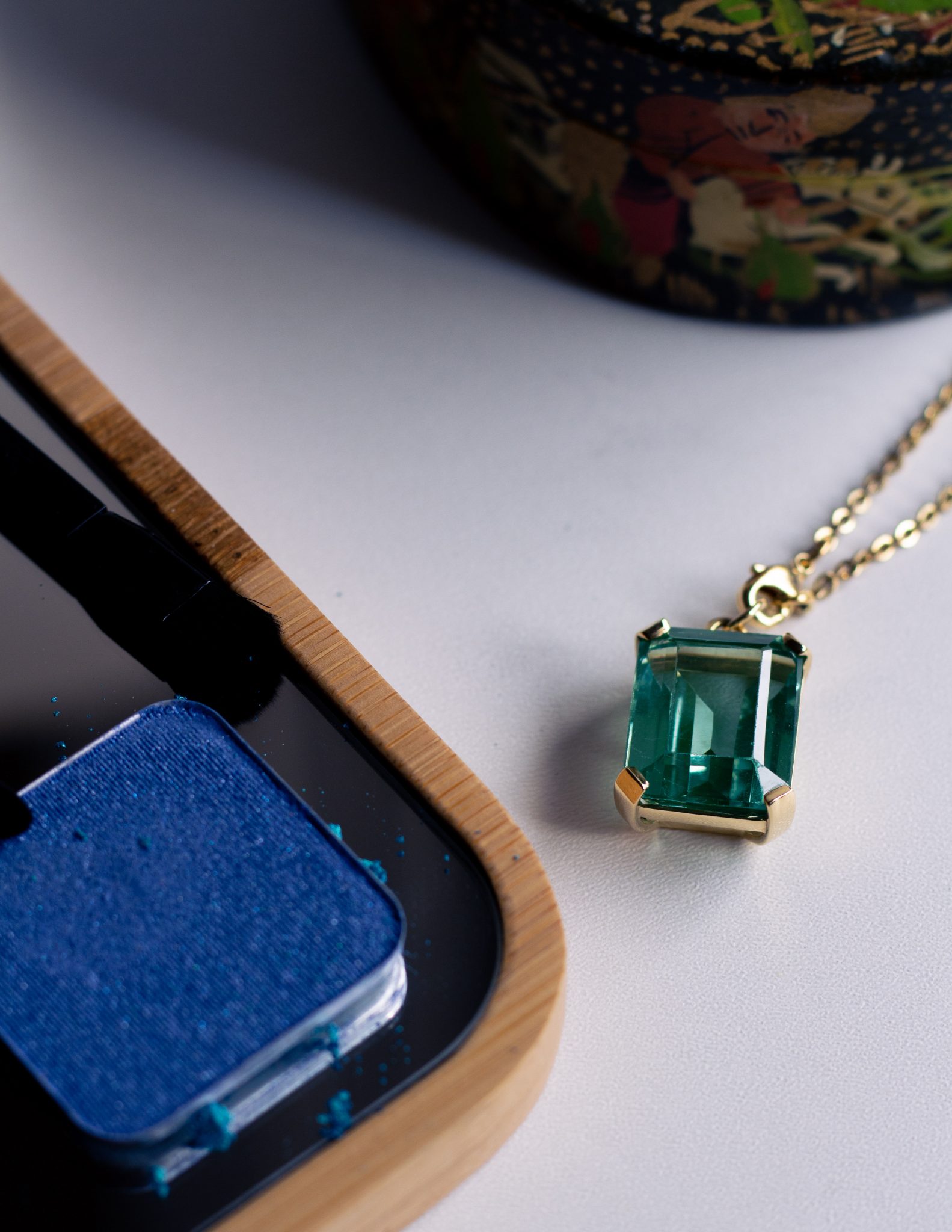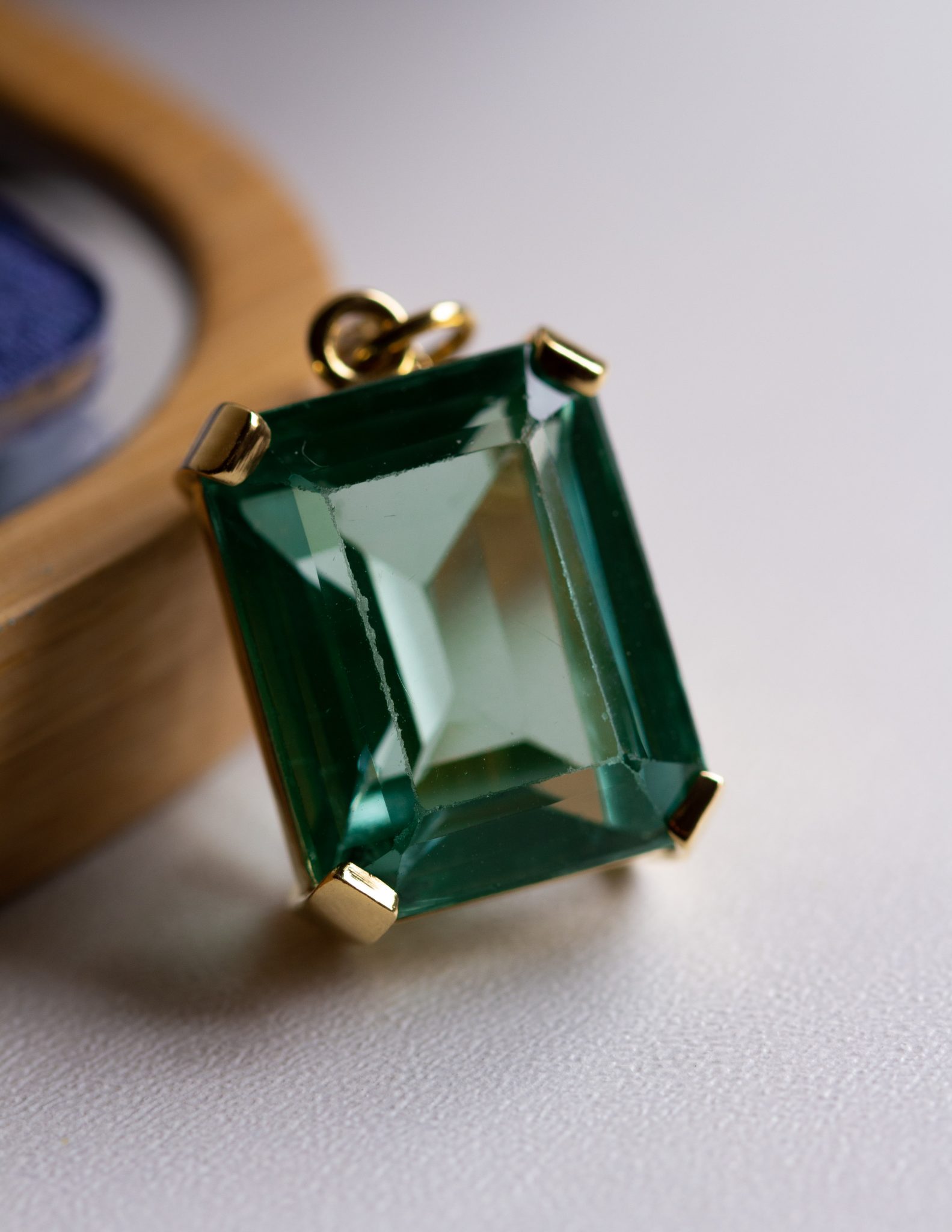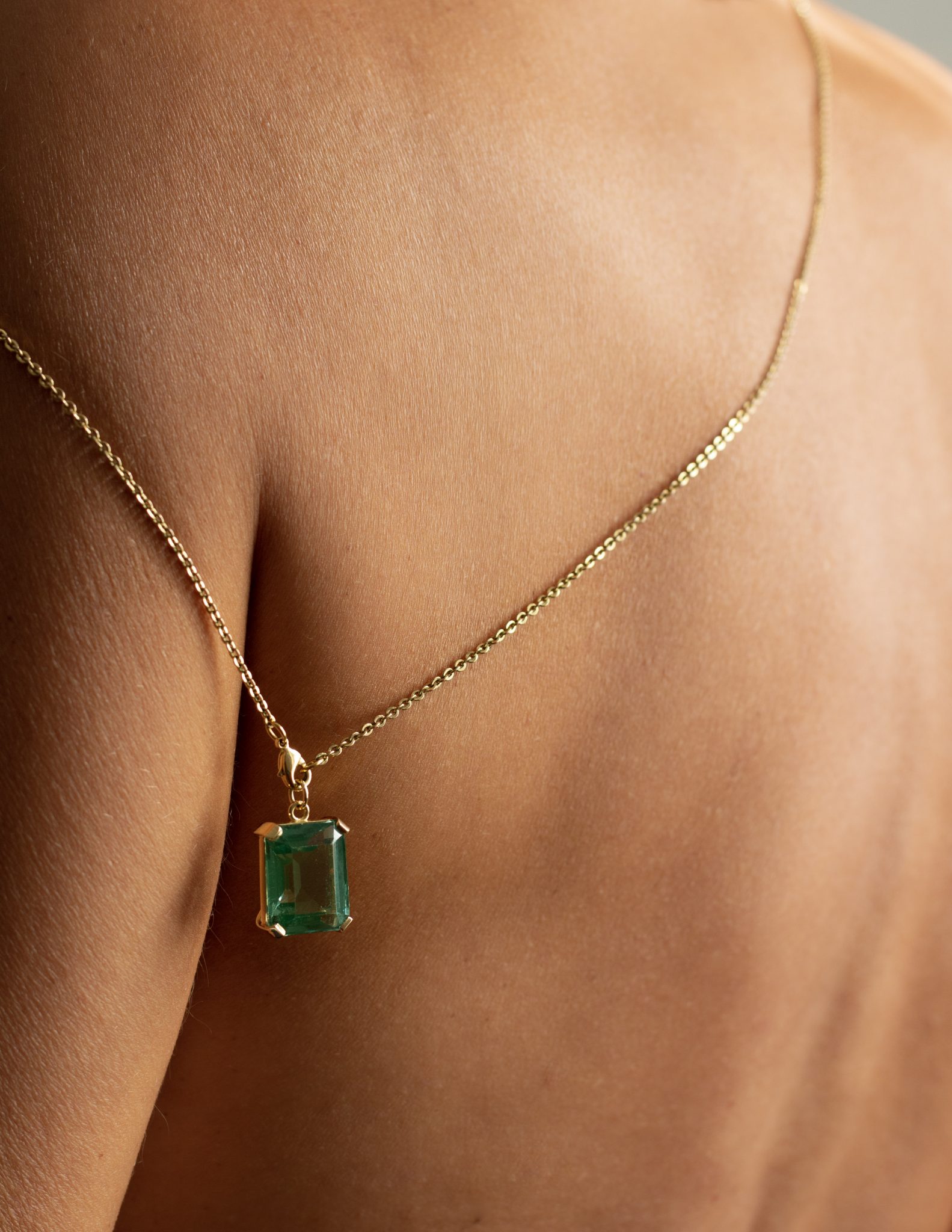 Pendant and Long Chain Necklace by LA RIVOLUZIONE DEI CANARINI