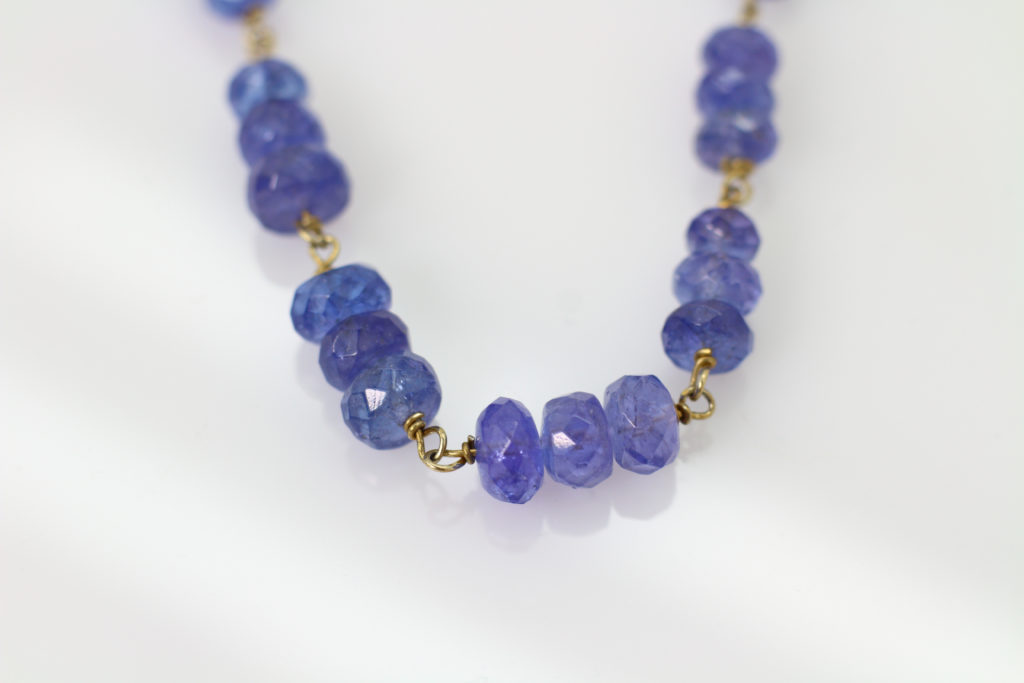 When I really like a jewel I spend a lot of time admiring and holding it in my hand. The color of these tanzanites beads is the reason why I like these necklaces and I feel hypnotised. If you are blonde, brunette or redhead, lilac is the color for everyone.
There isn't much more to say about these necklaces and I let you free to admiring them and thinking at the unique and surprising outfits' matches that these necklaces make possible.
The necklaces are available at my shop on Etsy. They are sell separately.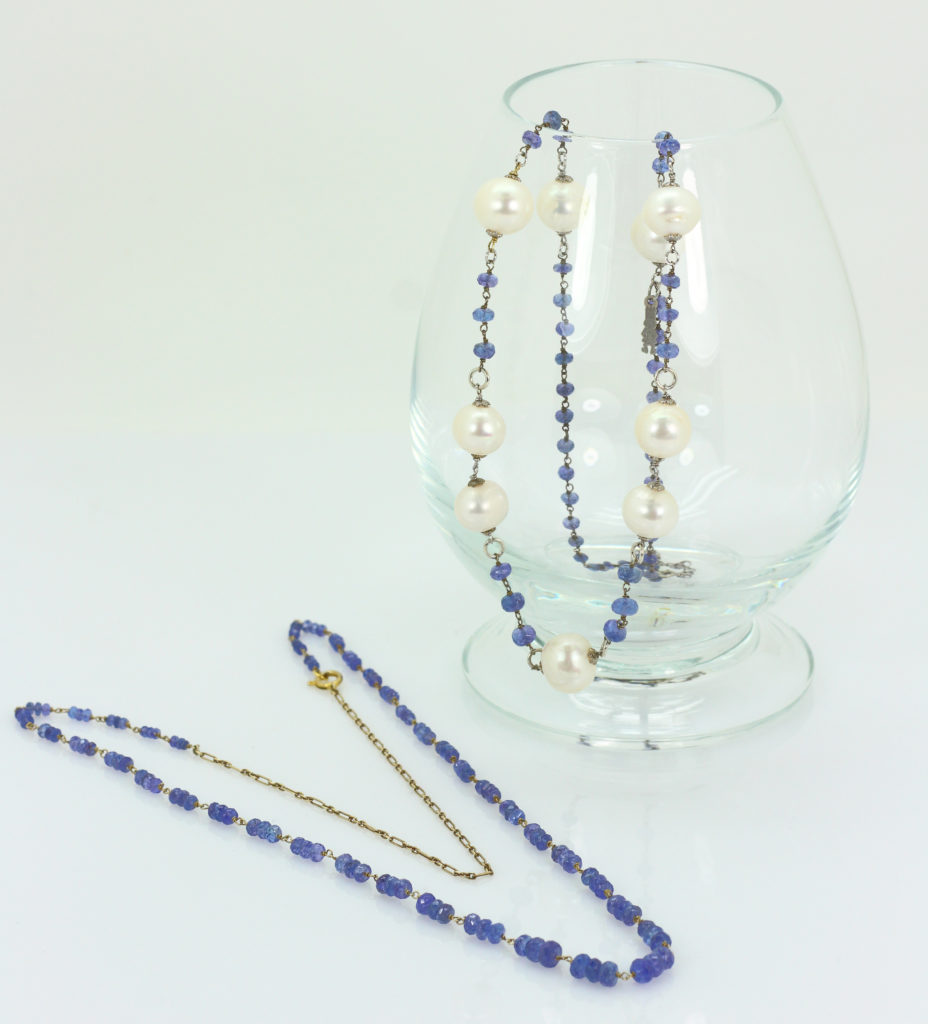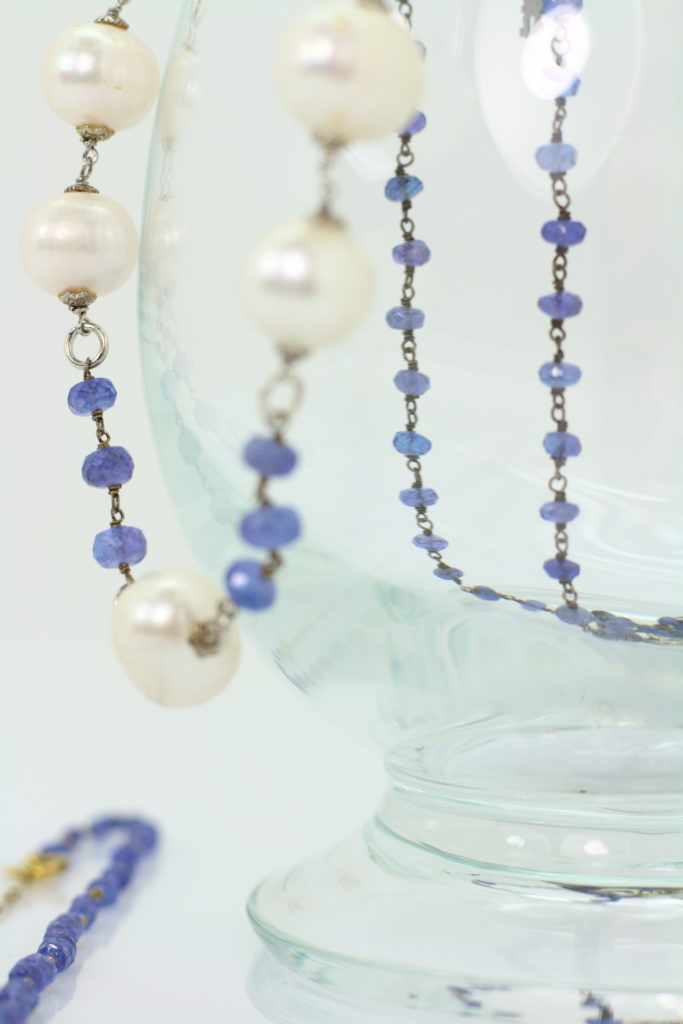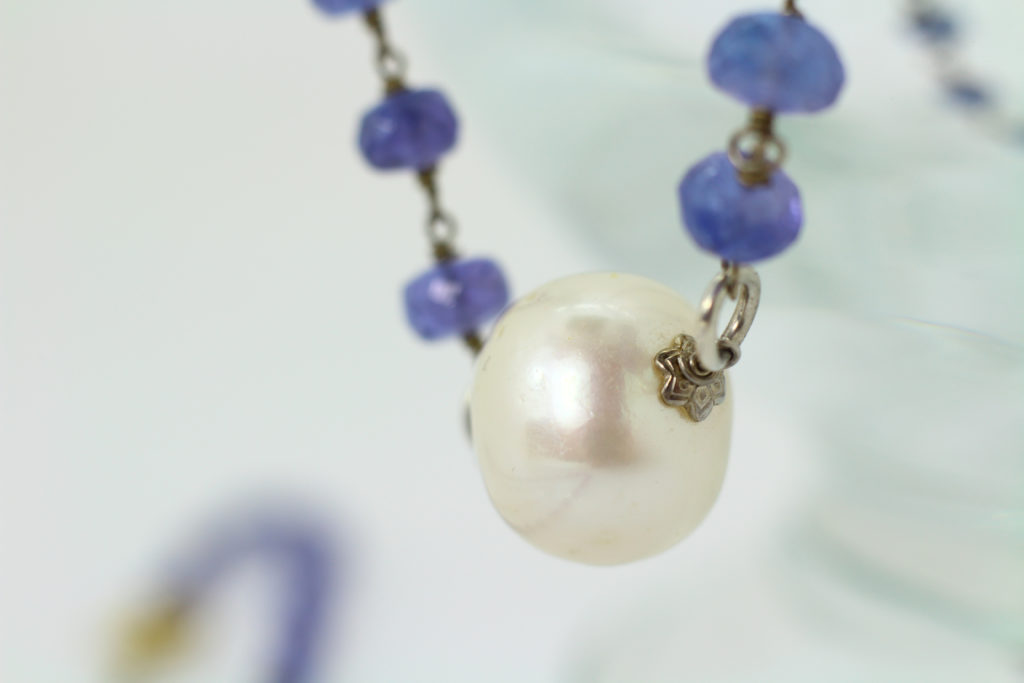 Nacklaces by LA RIVOLUZIONE DEI CANARINI