It's incredible, how many nice jewels and accessories you can find in every town you go. You just have to pay attention and look very closely.  One day walking around Livorno my mother and I went to an antique dealer shop where we find two small Venetian blackamoor made from ebony. The "Moretto" is an original and antique jewels that comes from the Venetian tradition, thanks to the tight relations between Venezia and the Middle East. It was born as an amulet that protected the owner from the attack of the oriental pirates called "mori" or "saraceni".
Many people from the Middle East leaved in Venezia, from ambassadors to merchants, but also servants and slaves. It was very easy to find black people in Venezia and many artists began to represent them in paintings, woodworking (candelabras, tables' legs, even the the bronze figures on the Piazza San Marco clock are called "mori"), and jewellery. The blackamoor become a fundamental jewel for venetian nobles, and important people. The goldsmiths' fantasy created in centuries infinite variation of the theme: chest and turban were the way these artist show their abilities and techniques. The more the "moretto" was precious, the more the person who own it was reach.
The "moretti" have been appreciated by people like: Grace Kelly, Barbara Hutton, Elton John, Ernest Hemingway, and Liz Taylor.
Here I show you how we decided to make these two blackamoors found in a unexpected antique dealer window: big freshwater pearls and a little gold hat. They are different one to another to keep our tradition of mismatched earring.
Hope you like them.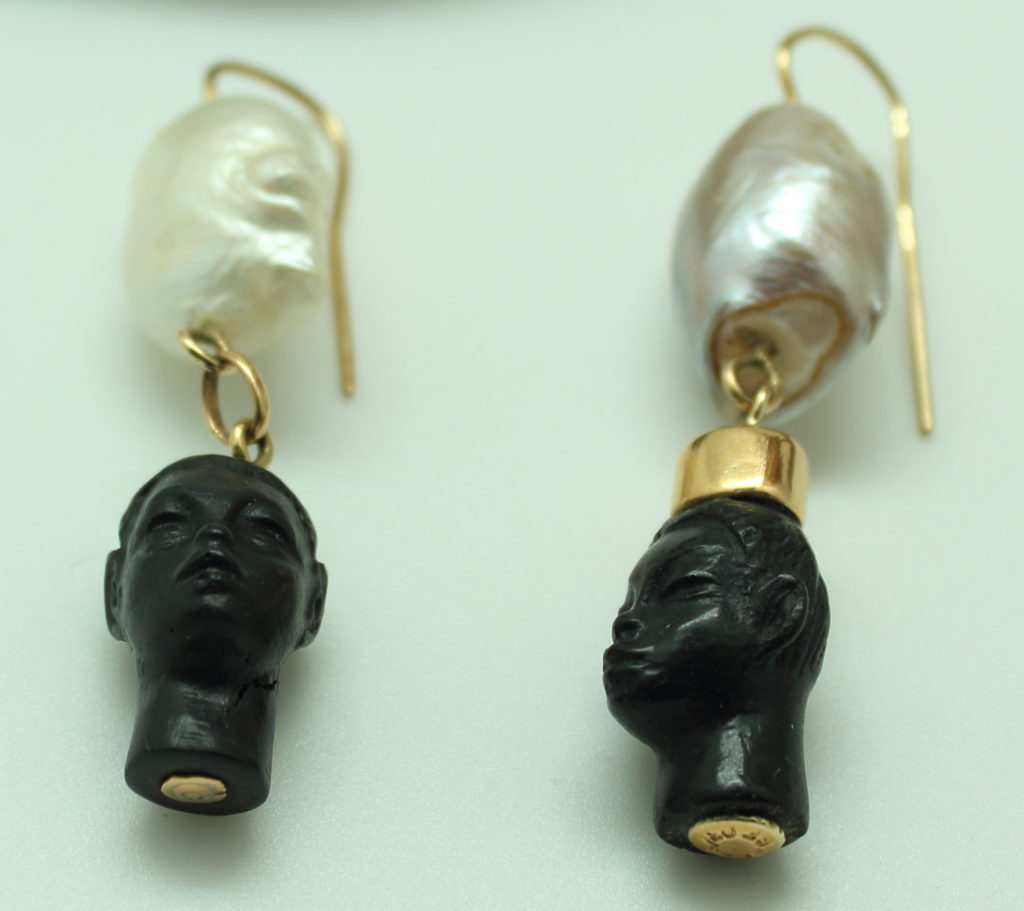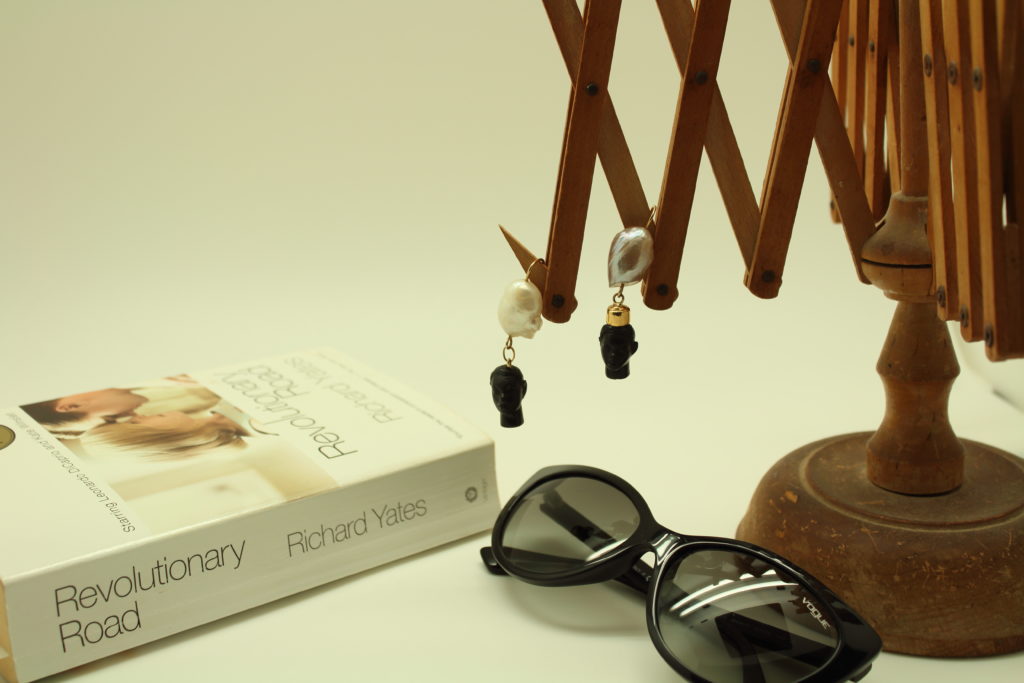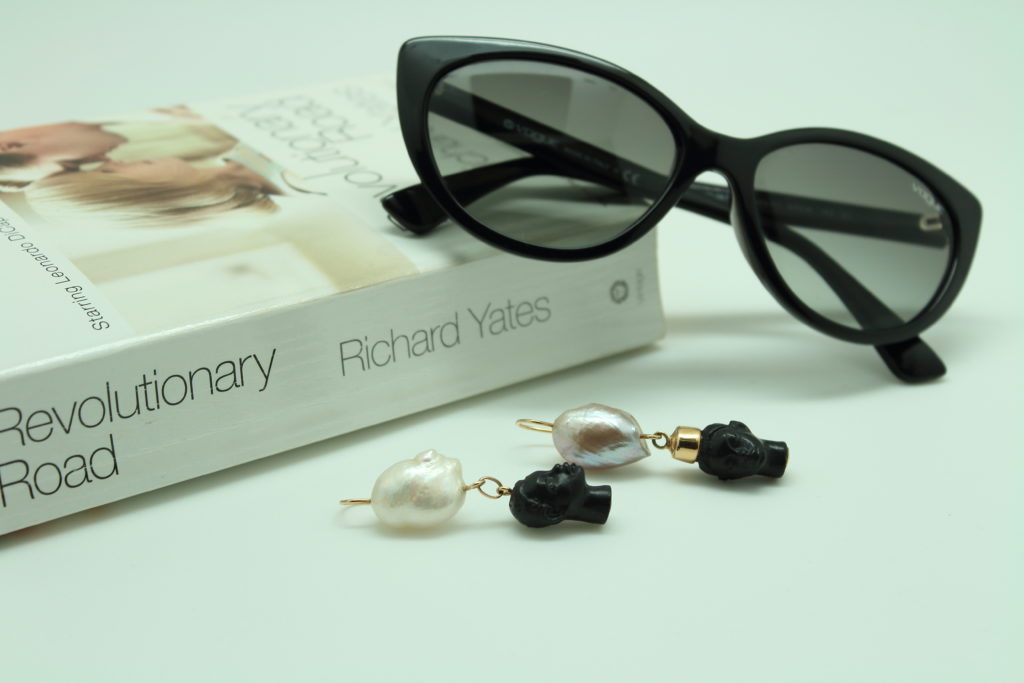 Earrings by LA RIVOLUZIONE DEI CANARINI – Private collection