Immerse in the deepest green of the Maremma, Tuscany, the Tenuta La Badiola offers a few interesting events to attempt for this Summer, and last Thursday there has been one that aroused my curiosity: "Art & Bartender".
Here I met Giorgio Belli, once gallery owner and now art dealer, that organized the show visible at the Casa dell'Acquagiusta. Giorgio has been a founder of the art gallery Alessandro Bagnai and now most of the show here at the Casa dell'Acquagiusta will be organized with the collaboration of this gallery.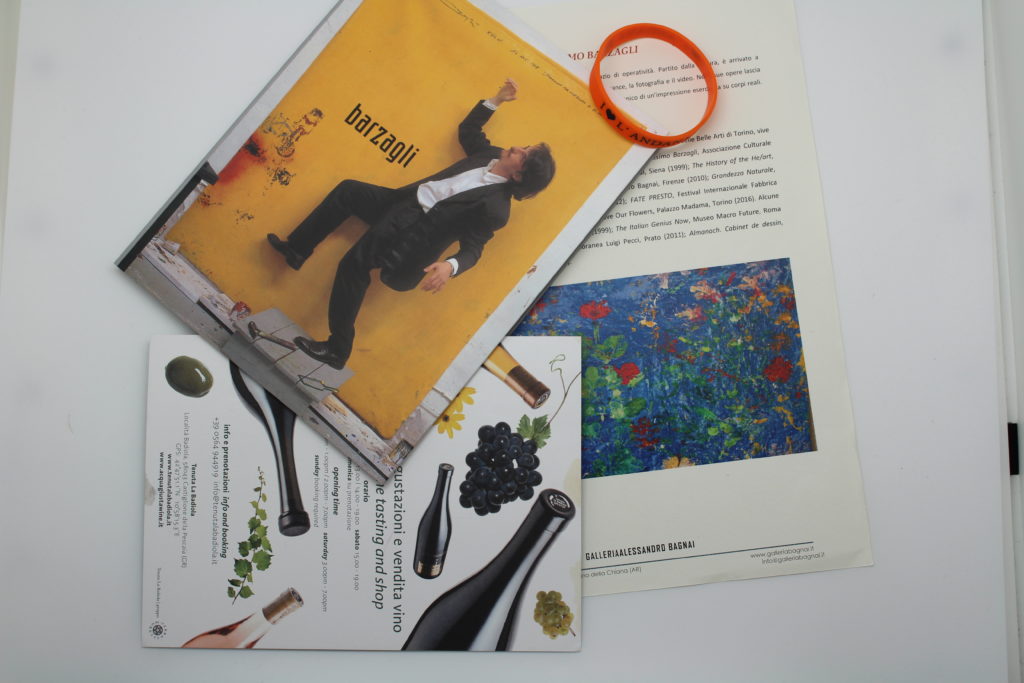 In these days it's possible to admire the pictures of Massimo Barzagli, a Tuscan artist that, Giorgio explain, for more than 20 years,  have  express his art with various objects' imprints on canvas, paper and board, canalizing it, years after, in other artistic forms as sculpture, installations, performances, photography and videos. Giorgio feels the Barzagli's imprint as a pure and direct expression through which it is possible to see a concrete and a "down to earth" art.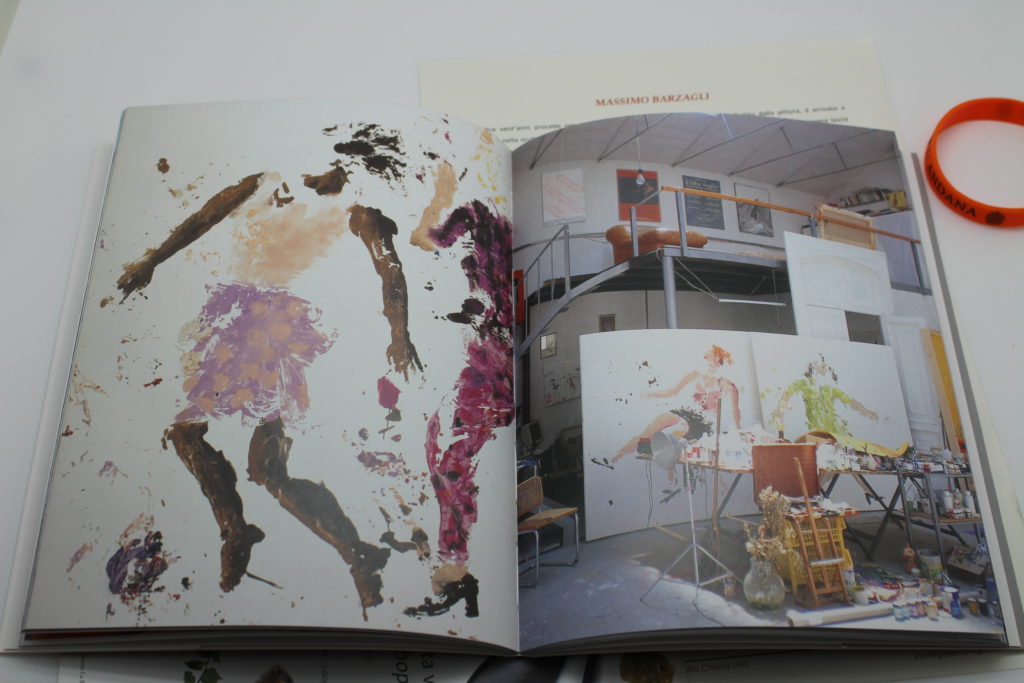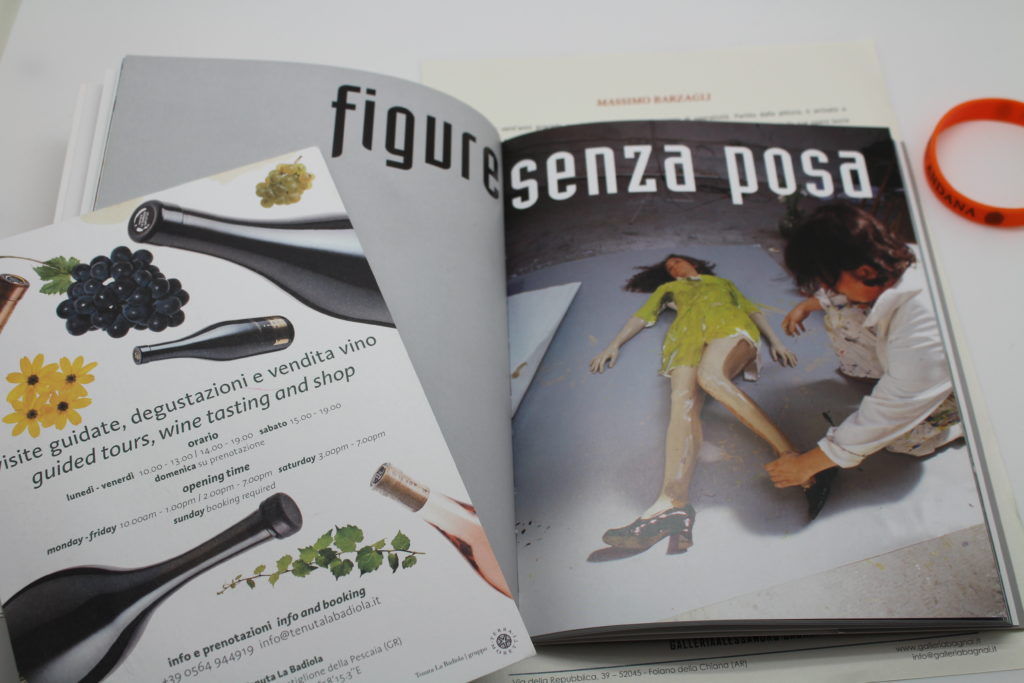 Surrounded by pictures with pure and intense colour, we had a wide-ranging chat. The strange combination of the evening make us think about the trends of mixing up art with different subjects and objects, and this evening in particular with the bartender job. Infact the bartenders, with the excellent wines of the company, have made an example of how is it possible to create very good cocktails. (I tasted the Acquagiusta Mojito! Delicious!) Isn't it an art the know how of mixing fragrances and flavors realizing unions capable to inebriate nose and mouth?
Events like these are made in wide locations in famous wine cellars (Rocca di Frassinello, Val delle Rose e la Casa dell'Acquagiusta just to mention few in the Maremma territory) that are built with the conception of gesting different kind of events and not only the production of excellent wine.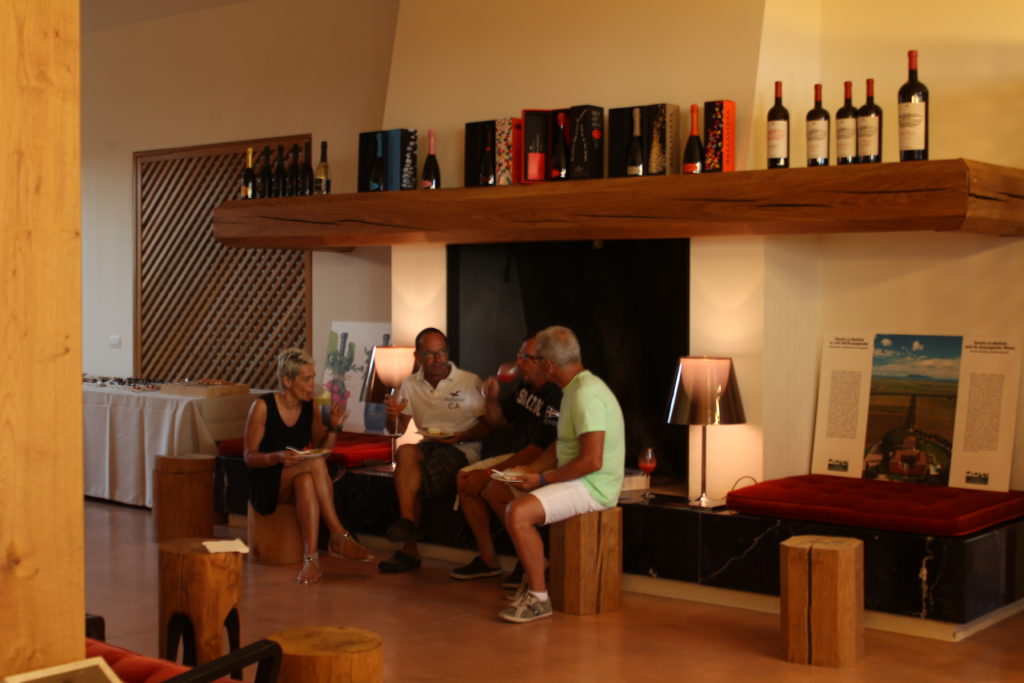 The only common denominator is the wine assigned of a fundamental and above all natural rule, the amalgam. Around a glass of wine the convivial environment become natural and feelings are unbound, people meet each other and discover things. I agree with Giorgio when he said that often these events are invaded by the excessive power of the fashion world that take off air to the art and make these events accessible just for few. Art can't be for few, Giorgio said, "in these events I feel as if I was on a beach in front of an open sea ready to welcome everyone". Very few lovers, passionate and collectors of art in Italy, there are more in Germany, UK, and especially in the USA.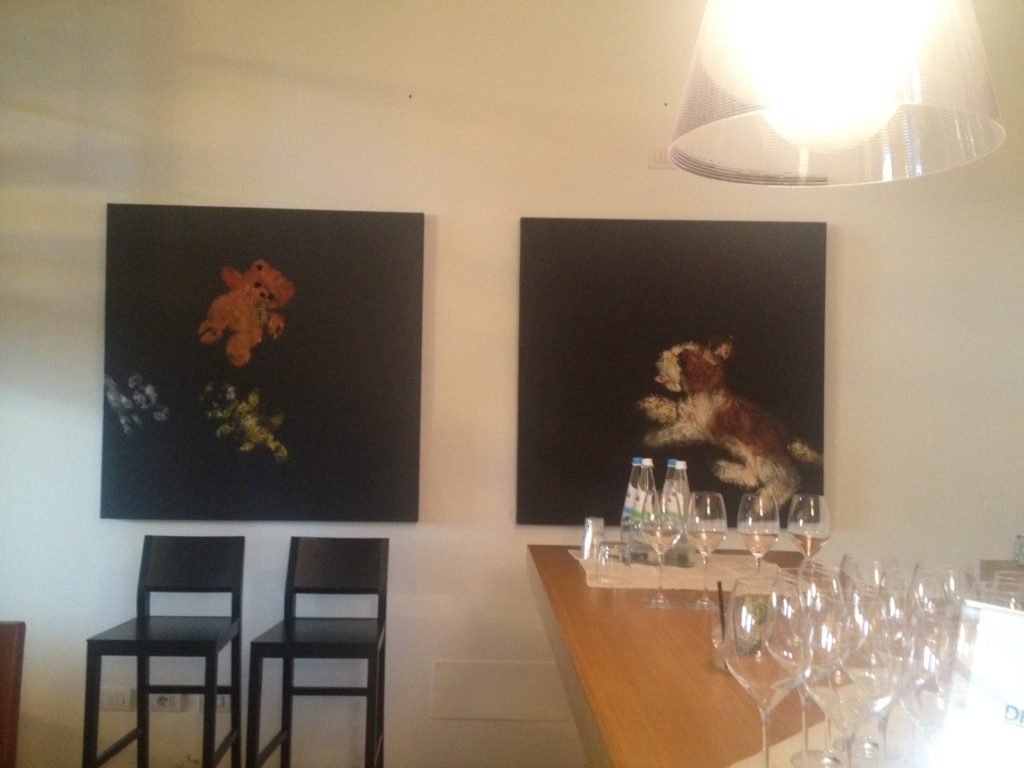 Going on with our chat we talked about artist that express themselves through the art of jewellery a he told me about Antonella Villanova Gallery of jewels in Florence. Here jewels reach extreme levels of art in shapes and material. I have seen galleries of these high levels only in Germany and Vienna.
The conversation subjects, the jazz soundtrack, the delicious coloured cocktails made the evening pleasing and joyful, but there is nothing more joyful than meet friends in these occasions. It has been a surprise to find there a very old friend, Maurizio Ticci, an important antique and art dealer in Grosseto. But more pleasing than every thing, has been meet one of my best friend Elena, hospitality manager at the Andana Resort and the person who has really organized these events. My sweet Elena that, even if she was very busy in entertaining her guests making them feeling at home, she has found time to dedicate to me.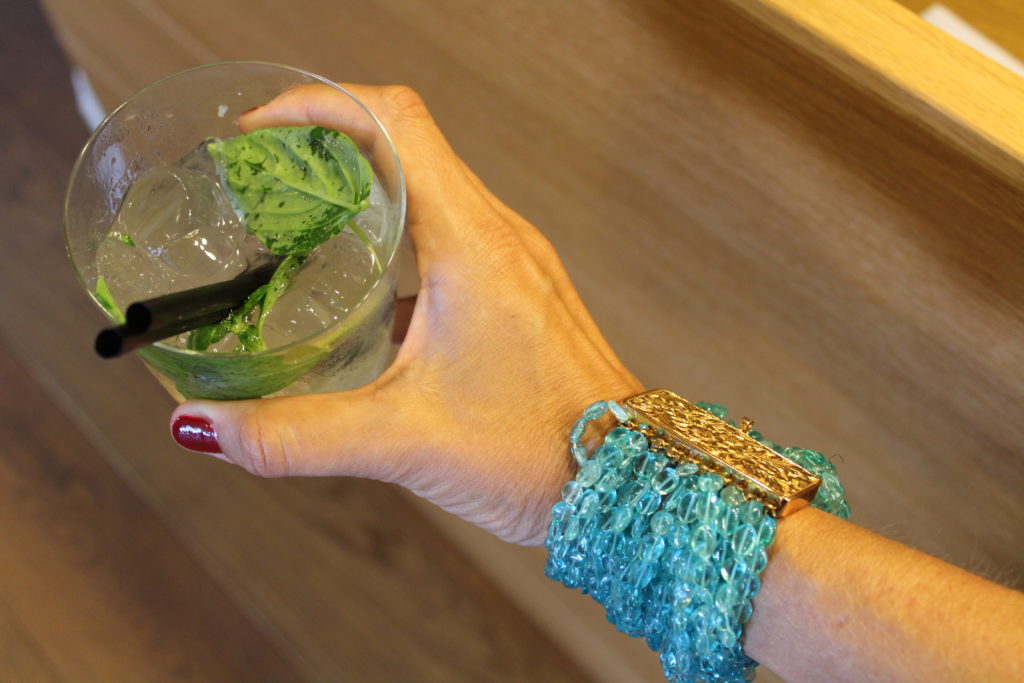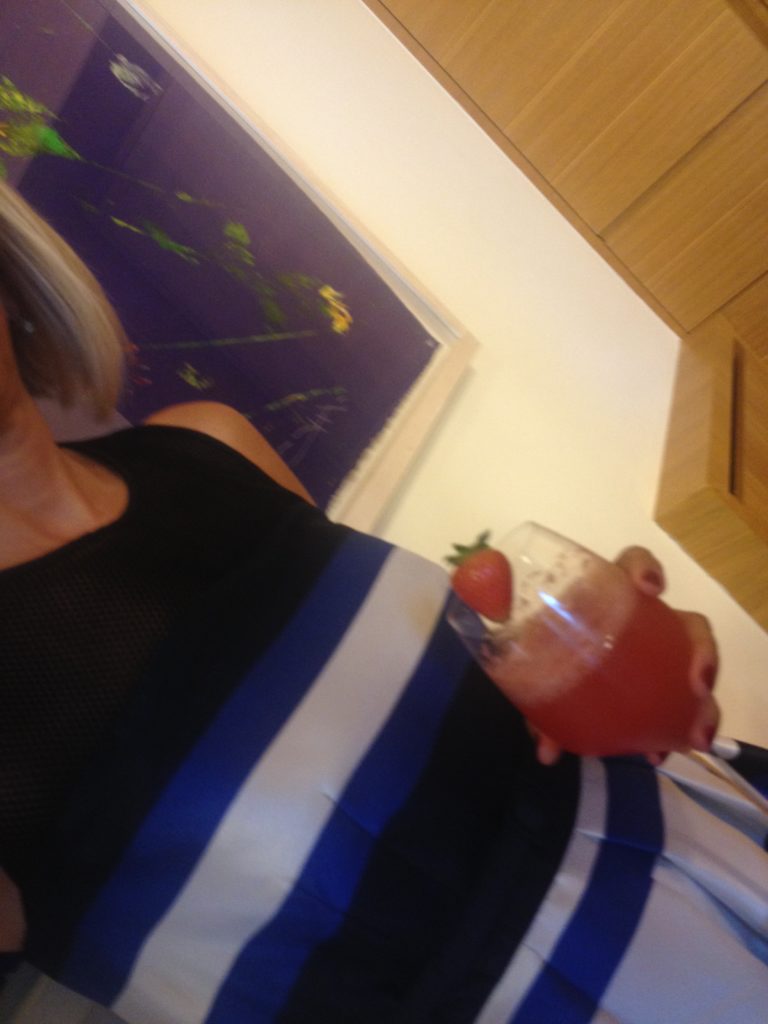 Dress by SEVENTY SERGIO TEGON
Shoes by ZARA
Bracelet by MARIASOLE GIOIELLI
Cocktail with VERMENTINO ACQUAGIUSTA
Location TENUTA LA BADIOLA