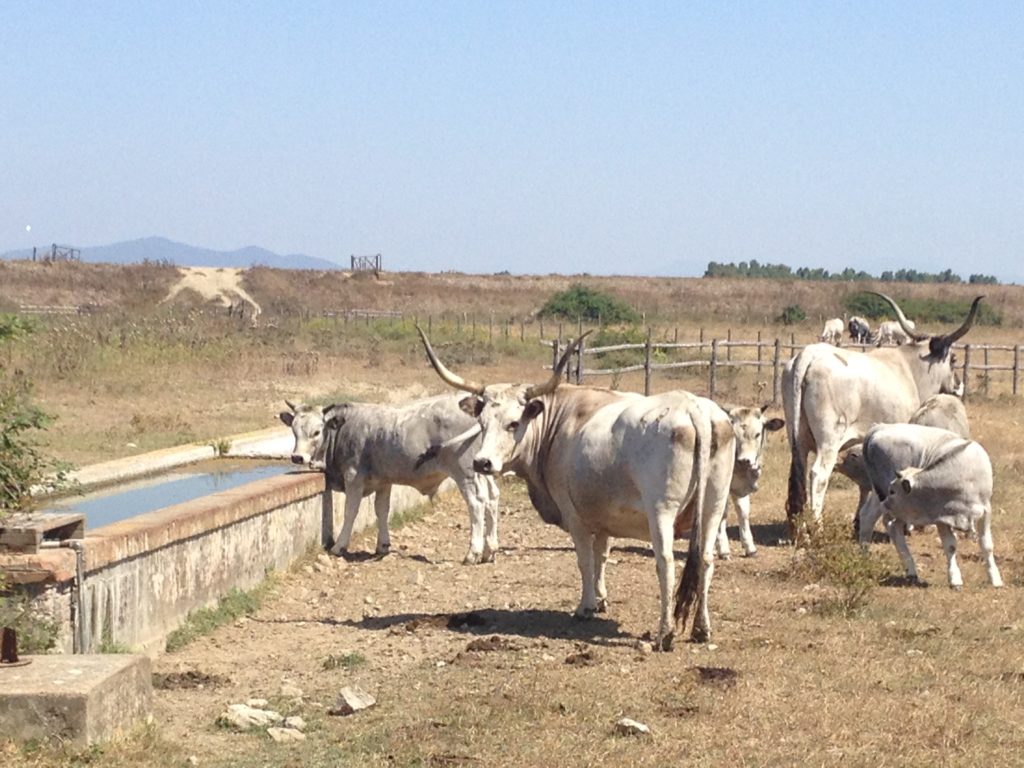 Riding by bike to Marina d'Alberese, the beach of the Uccellina Park, is not a news for most of my fellow cityzens. Shame on me cause I never done it before. Well, last Sunday, Andrea, some friends and I, did it for the first time! It was absolutely wonderful! I felt free riding throught the perfect nature of the Maremma of Tuscany. Wild and terrific nature.
We breathed healthy air, laughed for stupid things, and be thoughtless for one day. It has been an experience that must be repeated, an occasion to wear my Panama and, next time, I'll try not to burn my skin with an improper sun bath!
Since I gave up my car, I fell in love with my bike. Actually I become a bike addicted! I get annoyed if, for any reason, I must take the car and I do all my best to avoid driving.
I'm not the right person to describe the advantages of riding a bike, most of you already know that riding a bike means feel great, in good health and tonic; it is possible to get in the car-not-allowed area of the center; reach every shop, office or bar, arriving exactly in front of it; not driving around just to find a parking; in the summer, when the weather is really hot, you don't have to get in a car with thousands of grades centigrades inside; and at last but not least it's funny!
Oh I forgot, riding my bike, I can wear heels more often and for a longer period!
I just have to pay attention to the clothes I wear, very tight skirts or dresses are not allowed to avoid rips or undesired gases of my intimate body parts.
Oh yes, rainy days are not desired but in those days I prefer to walk.
To be honest, I must say that I work and leave in the center of a small town without hills, so it is an easy winning for me to ride a bike!
Despite to all these, there are very few in my town that ride a bike, and with this post I would like to pick up the opportunity and invite all my fellow citizens to start using this it. You won't regret it! Believe me!
Ps: and don't forget to follow the rules!!! That is very important for your own safe!