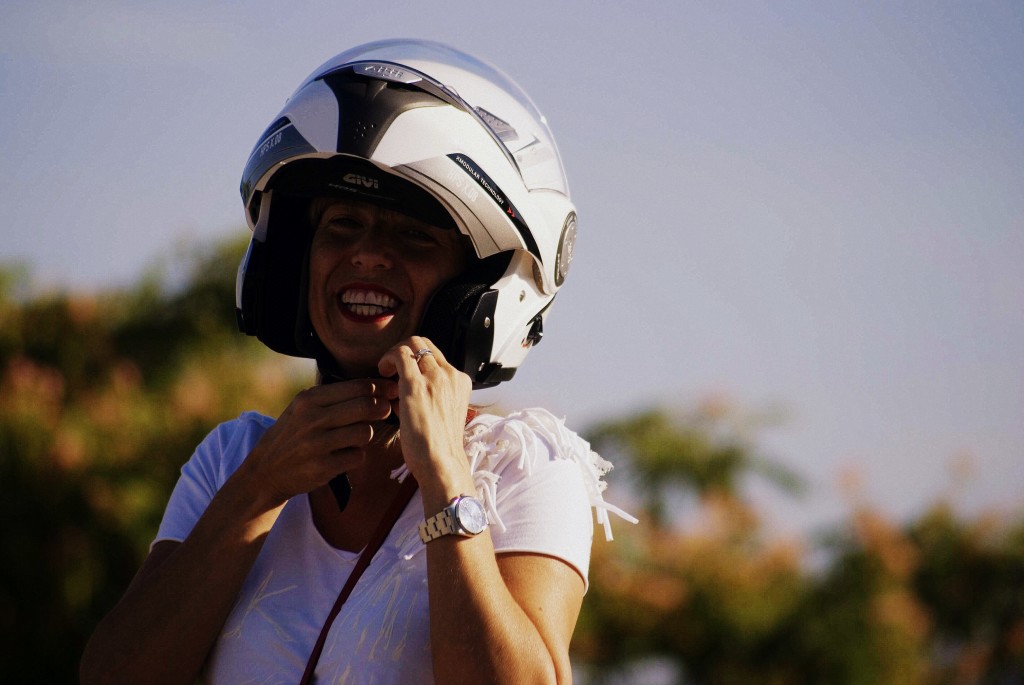 19:45pm. I left the office late and I'm just arrived at home. I hear my boyfriend's getting home too. He is still on the doorway and says: "Honey… we're going out with the Ducati Club's guys this evening!"
I have to be worry every time he calls me "honey". I'm half out of the shower! Ok, I said, but at what time?
The answer comes from the bedroom: "20:15 and we go there by motorbike!"
I have no time… the weather is hot and I have to wear trousers… f***! At least I've washed my hair this morning… but… what am I going to wear?
Riders' meetings are not fashion events, in their look "SAFETY" is important and that for, you will see only waterproof and windproof jackets full of bumpers that make you fatter everywhere.  Colours in this kind of clothing go from total black to black and some parts of grey, white and red. They unchain themselves with very coloured safety helmets, but don't ask me how they match them.
The only piece that can be called fashionable is the vintage leather jacket, and you can't say anything about it. It's just wonderful.
Oppositely of what you think, I live since 4 years with a Ducati passionate supporter, but in my wardrobe there is just a technic jacket (waterproof, windproof and full of bumpers) absolutely black and a helmet. When I bought it I chose a white helmet because I wanted to decorate it by myself… I am a fanatic of the originality, but I have to tell that it is still white!
Returning to the dinner, I couldn't dress a very easy-to-choose anonymous casual look because I wouldn't be myself. In these events I always have to wear t-shirt and jeans so I shut my personality up when it screams from every part of my body.
Fortunately the trip is short and this time I'm not obliged to wear technic and I can do something.
So I started to think:  the head object is obviously the RED colour of Ducati, I choose simplicity not to be unsuitable, but the accessories must be red. Aren't they Ducati supporters!? I'm sure they'll appreciate it. Mmh… I doubt it. If there would be my friends they surely notice the details.
Ok I said to myself, it doesn't matter! Get on my boyfriend's motorbike is funny and gives a sensation of freedom, the same feeling that inspired songs, books, poetry and that make riders particular people.
Lucia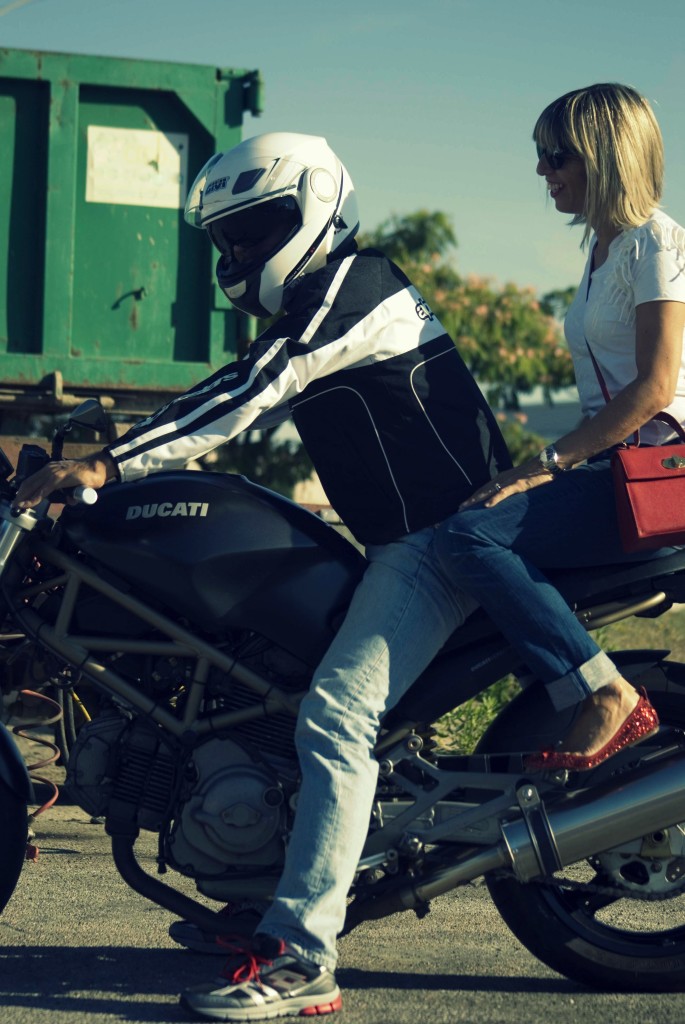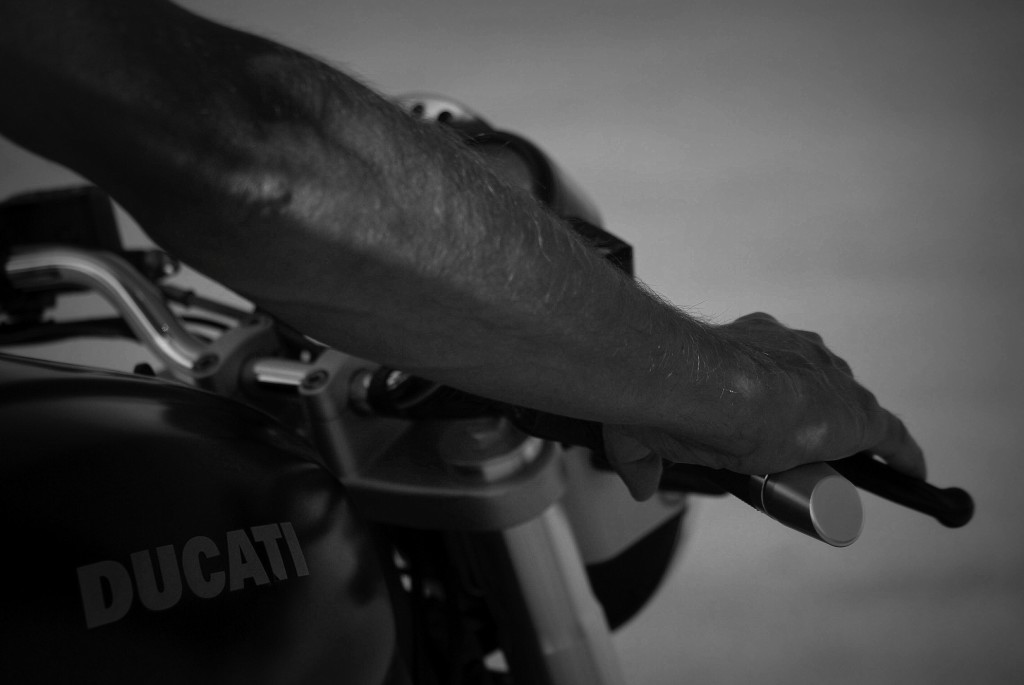 Ballerinas by LUCA STEFANI
Jeans By LEVI STRAUSS
Vintage Bag by ESCADA
Lipstick by SHISEIDO n. 415
Sunglasses by VOGUE
Pics by Arianna De Santis
A special thanks to my brother Marco