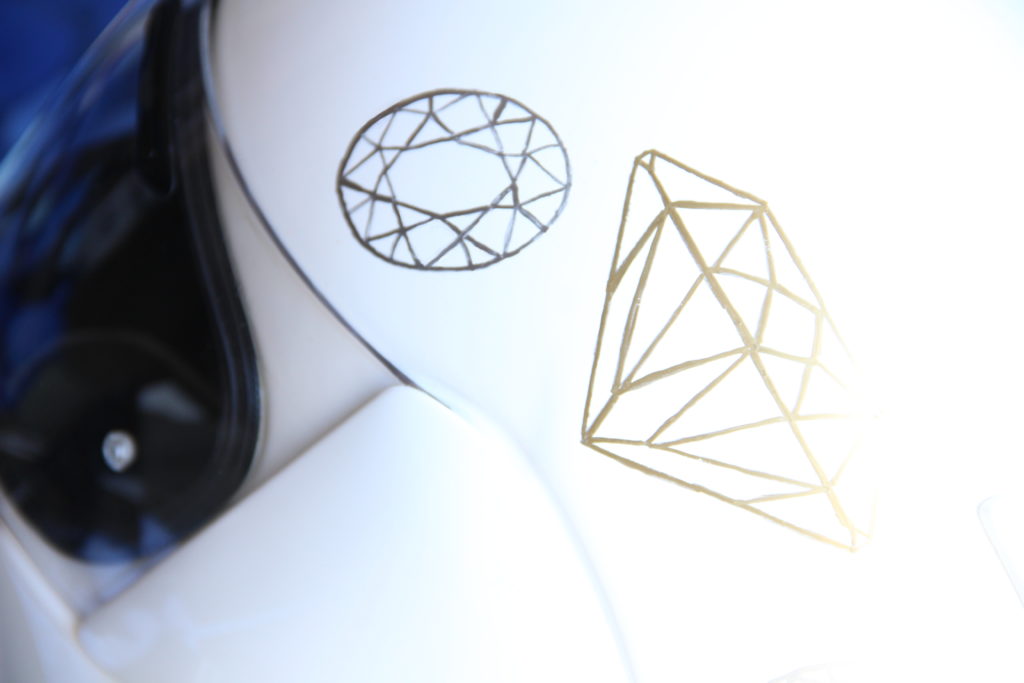 The season is started, the first ride out of town is done, obviously dressed with heavy clothing for the freezing air of March and with a great meal with fish at a very nice restaurant. Along the road towards Scansano we admired Miki's  clear and correct way of driving; she got the motorbike diving licence and her shining red "ferro" (as Andrea call motorbikes).
The landscape pass in front of my eyes while the cool air froze my fingers in my Dr Martens. The light and dark tones of the colours of the leaves is interrupted by the white of hawthorns' flowers.
The smoothness of the Maremma hills and the farmhouse perfectly set in them, make these places unique.
The bikes' rumble makes you mad inside the helmet, but its powerful make me feel strong and free. During these rides the relationships between the members of the group are stronger by jokes and tricks. We feel closed.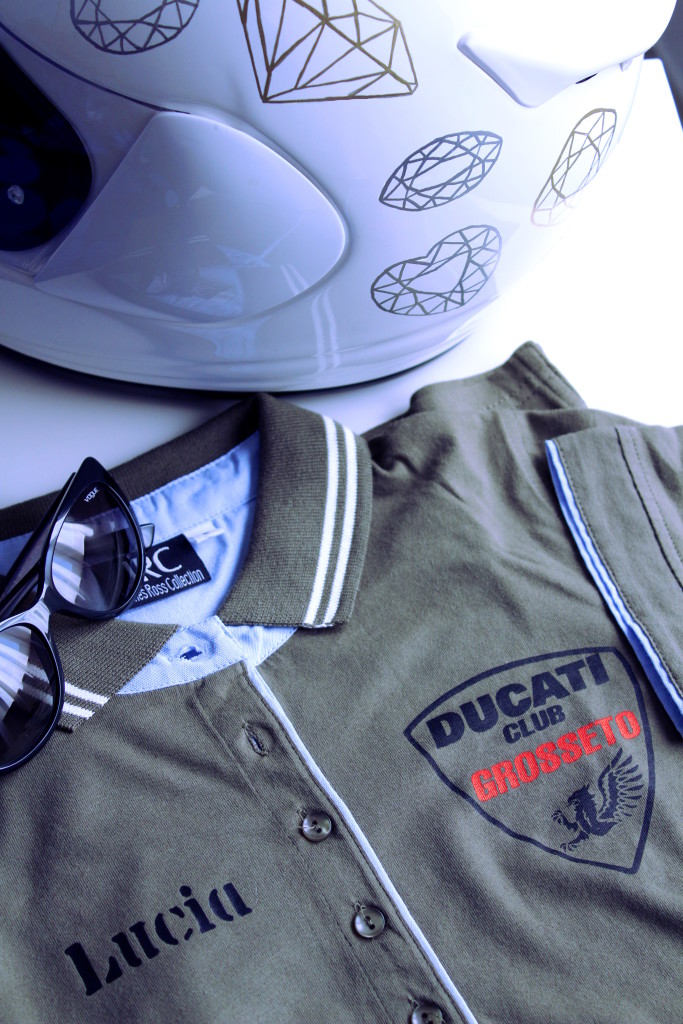 Same days later we organize the dinner for the new 2015 uniform.
Military green and font for the T-shirt, not black at last! These is a light blue line around the sleeves and it doesn't really looks like an uniform. It could be said glamour… I like it. It is time for me to customize the helmet!
I'm really enjoying this thing of us guys! Who never know, maybe one of these mornings I'll go and enquire about the driving licence and maybe my boyfriend will find a rumble moto with which I can follow  the road and feel actively the speed.
… I'm afraid drawing is not my cup of tea!…
Sun Glasses by VOGUE
Helmet by ARAI
T–Shirt by No Doc Grosseto