Even if the fine weather is still not coming, in my little cage I feel the Summer arriving. I clean up the balcony, I've done shopping at the nursery to improve its green colour, and I'm looking for a little garden table to write my post on in the shadow of the awning. (Actually if I don't move choosing it, soon there will be very hot sunny days here and I will have to wait the next Spring if I don't want to melt like butter).
Hard-working as a bee tidying up my nest for the Summer, I propose, for the hot and sultry day that are coming, an ethnic look that is a classic in this beloved season: a long necklace made in silver, African murrines (I found them in an African suk in one of my journey), lapis lazuli and old red coral (please note that it is OLD coral because now fishing it is forbidden).
What about wear this necklace with a flying flax dress and the Panama hat? The match is maybe a bit taken for granted, but still a classic, don't you think? When I deal with coral, I admit, I can think about anything but the flax summer dress.
I'm sure you'll be able to give to this necklace a spark of modernity and originality in a unusual look, but perfectly matched with the ethnic spirit.
The necklace is now available on Esty, click here.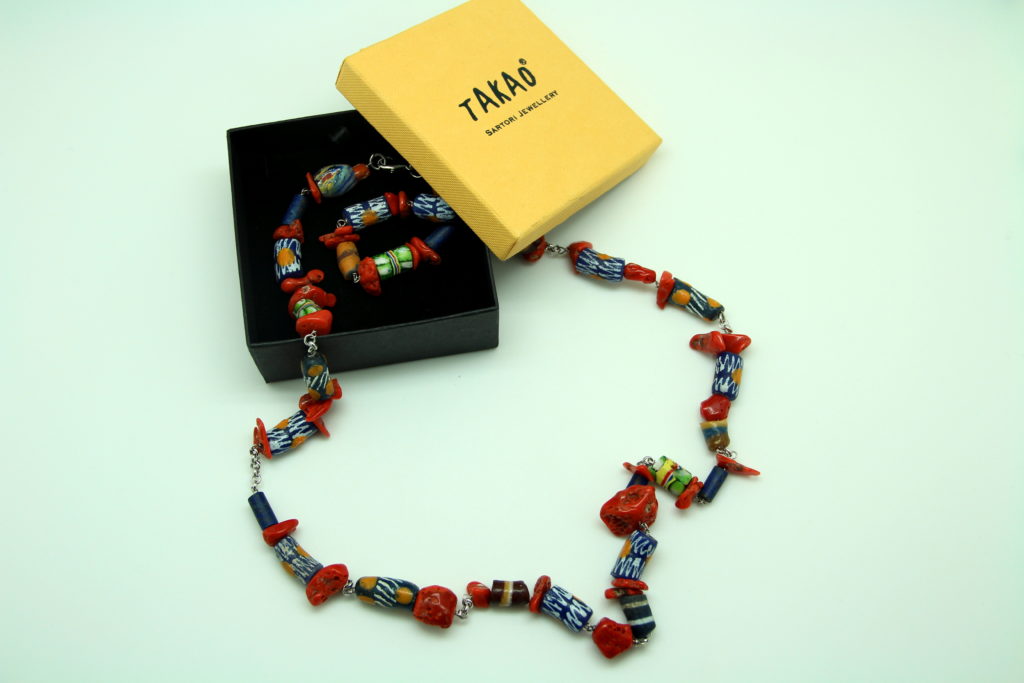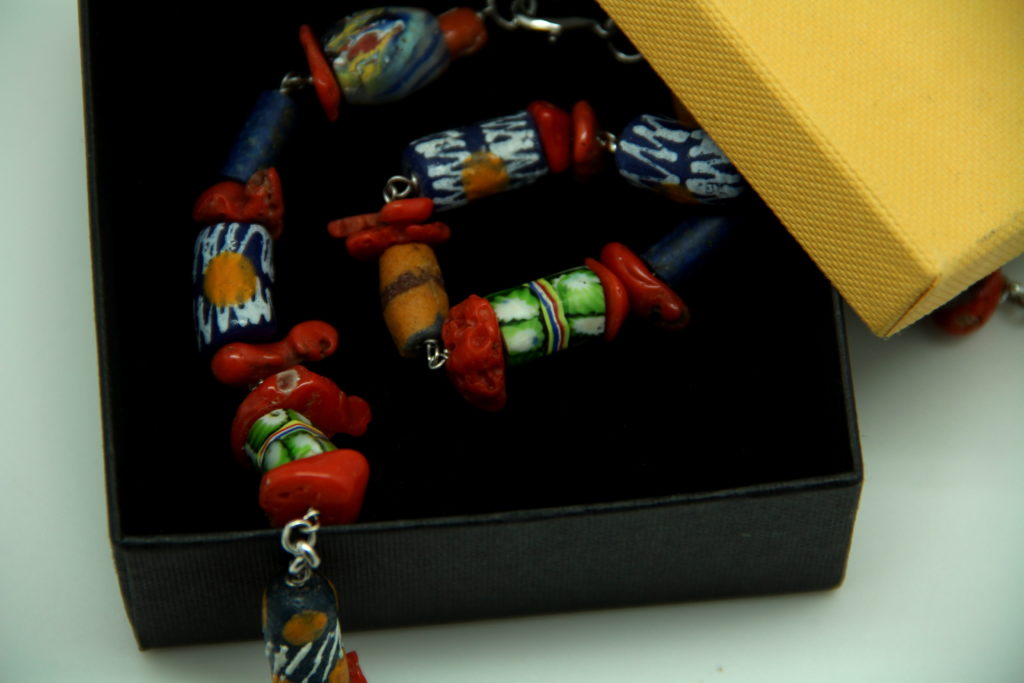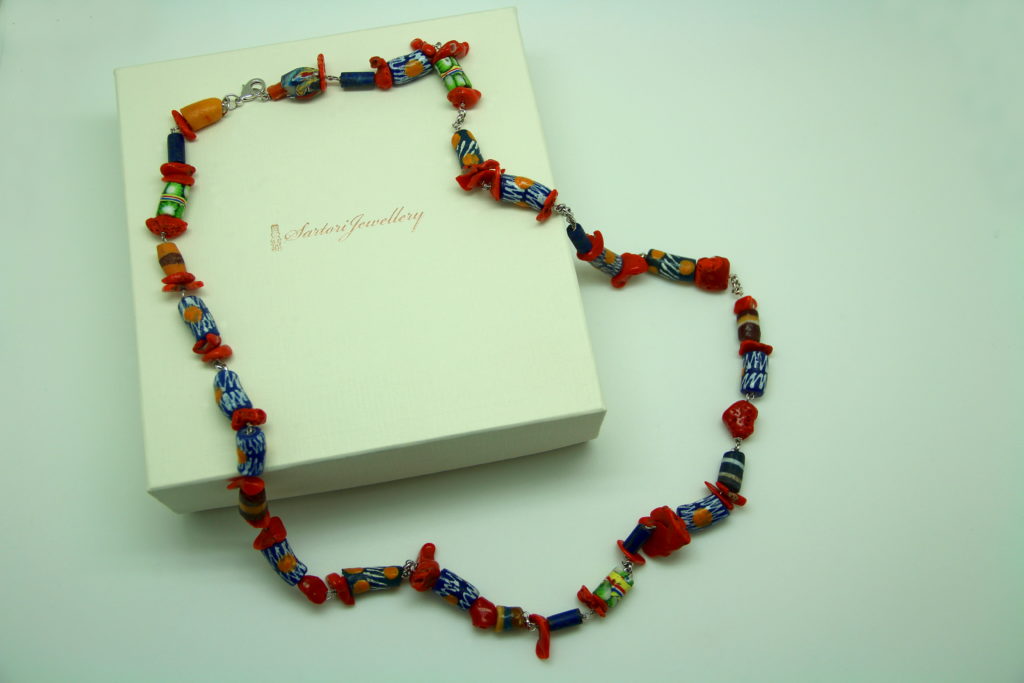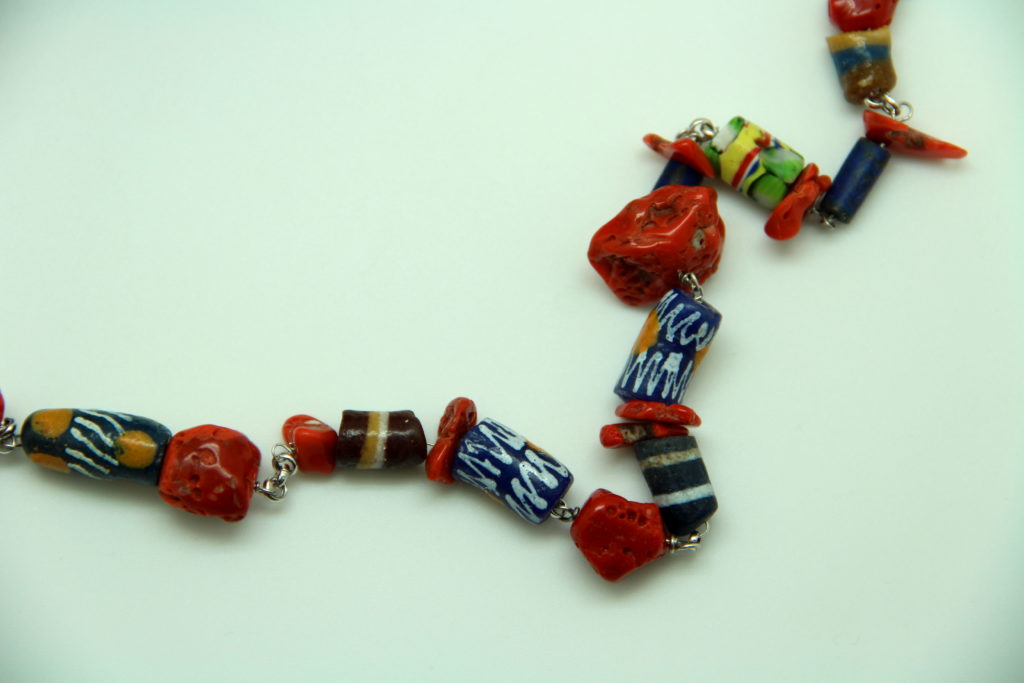 Necklace by LA RIVOLUZIONE DEI CANARINI