These opals are so powerful in colours. A sunlight is not necessary to hit them and turn them on with crazy colours. Just a bit of light it's enough for a universe of  iridescences turned on with an electric intensity and a saturation that seem unnatural. But they are real, indeed! only our Mother Nature can realize something like this.
Look at the tone of the light blues, of the greens and yellows mixed in a perfect combination of sudden colourful lightning bolt. An harmonic mix of brilliant lights that remind the pictures of Claude Monet that made the light his inspirational muse.
What kind of images those colours recall in your mind?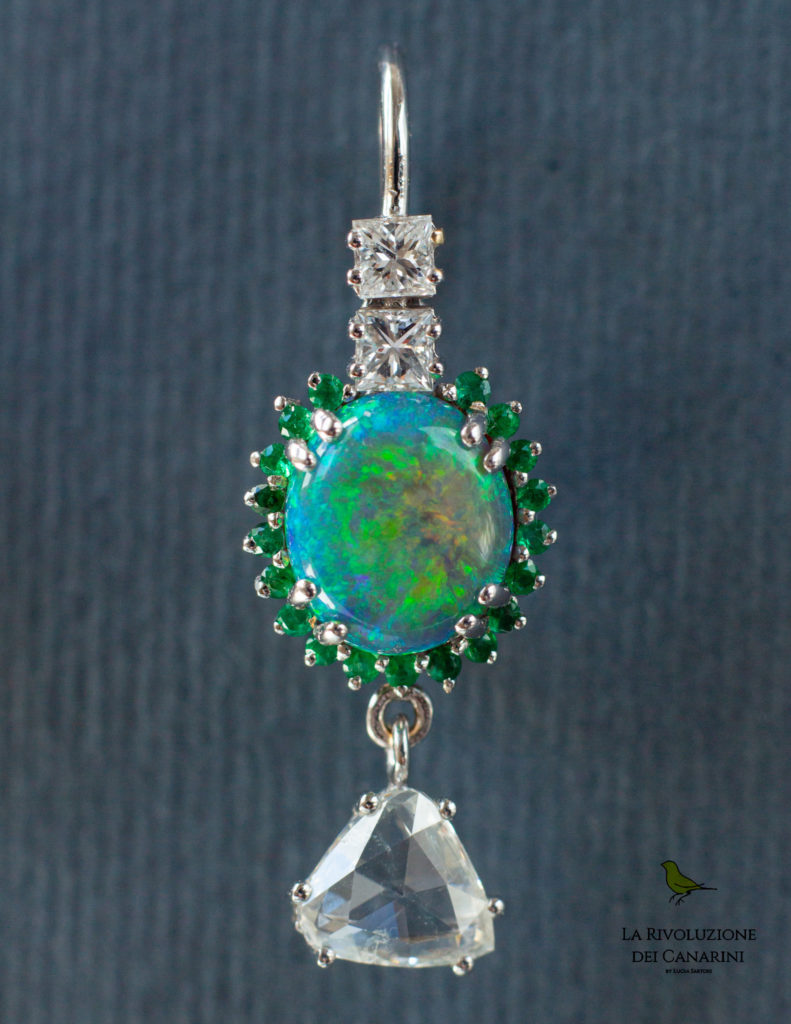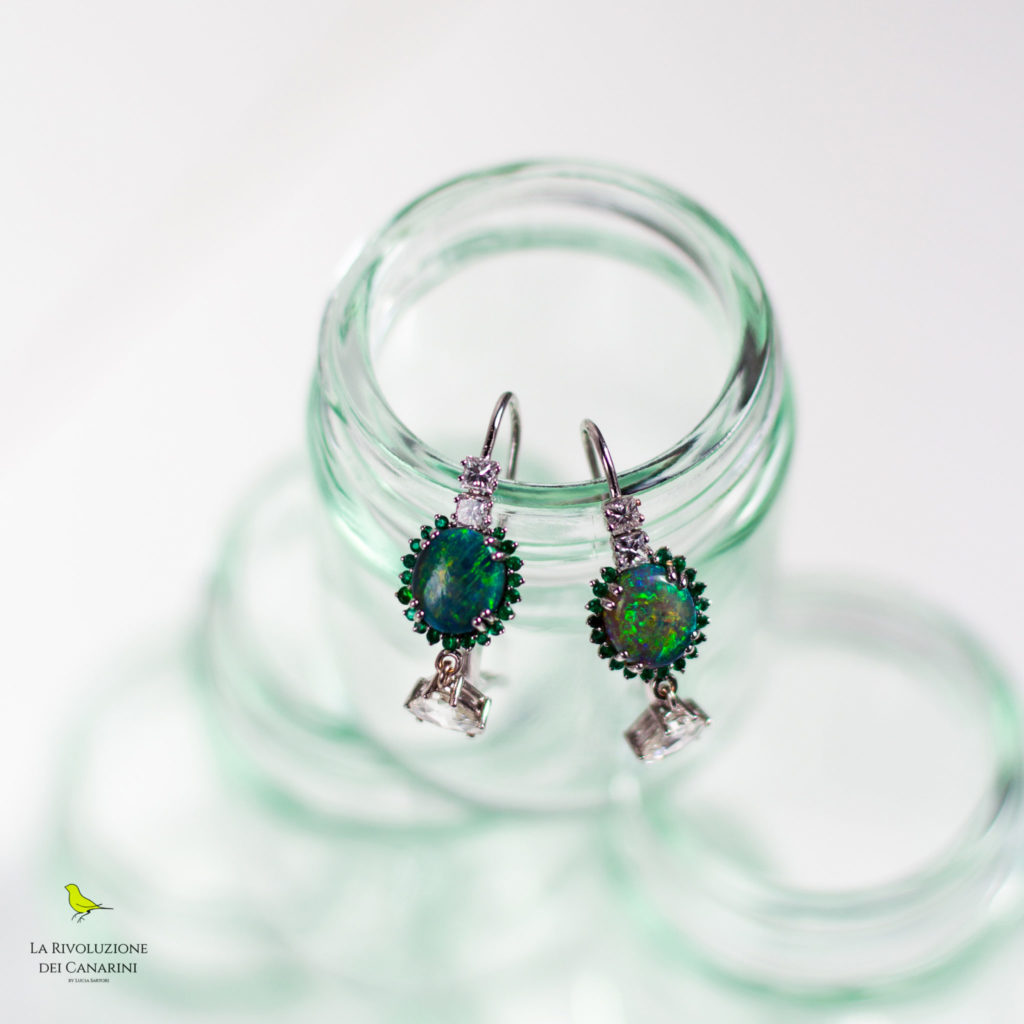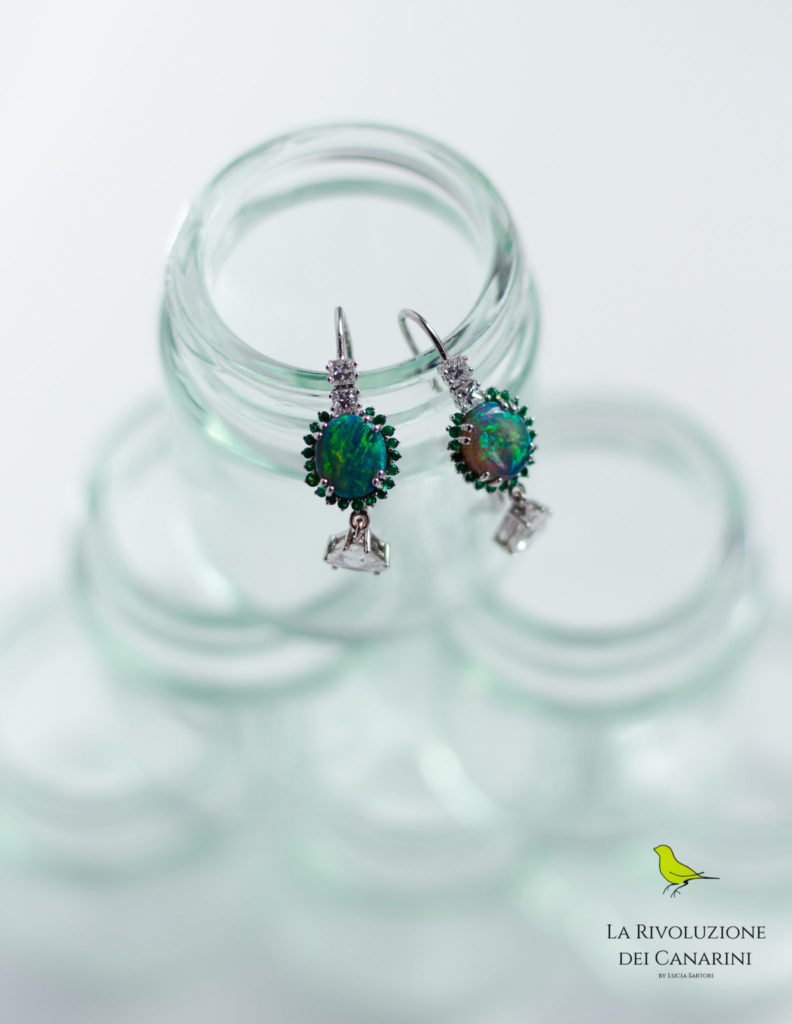 Opals and Diamonds Earrings By LA RIVOLUZIONE DEI CANARINI