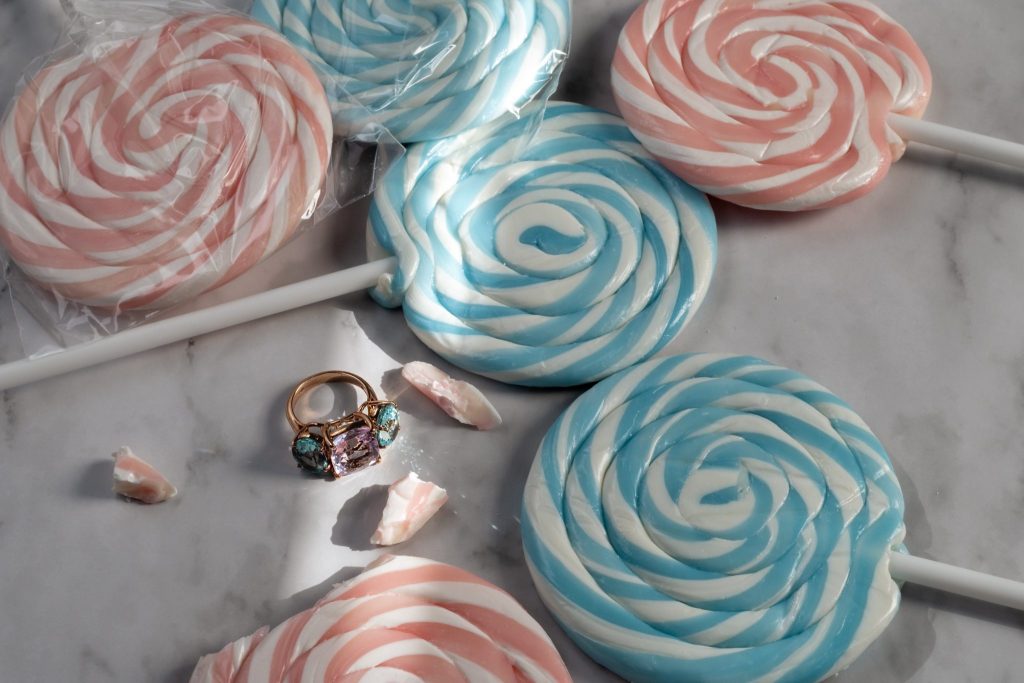 This year, Spring seems to have no intention of showing herself. The days are grey, cloudy and still cold. It makes us desire its warmth and sunny light. We still have the windows closed so we can't hear the harmony of the birds' songs. The flowers bloom in colours hidden by our sad attitude of a long winter season. 
But don't surrender to this melancholy and cheer ourselves up with one of my favourite rings with pastel and delicate colours such as light blue and pink.
Here we have a splendid Kunzite in an old style cushion cut set between two bright beryls. The blue of these oval shaped stones is absolutely amazing, it reminds of a fresh spring water. 
Do you feel a little bit better? 
Go outside, breathe deeply and look for some Spring around you, it's out there, somewhere.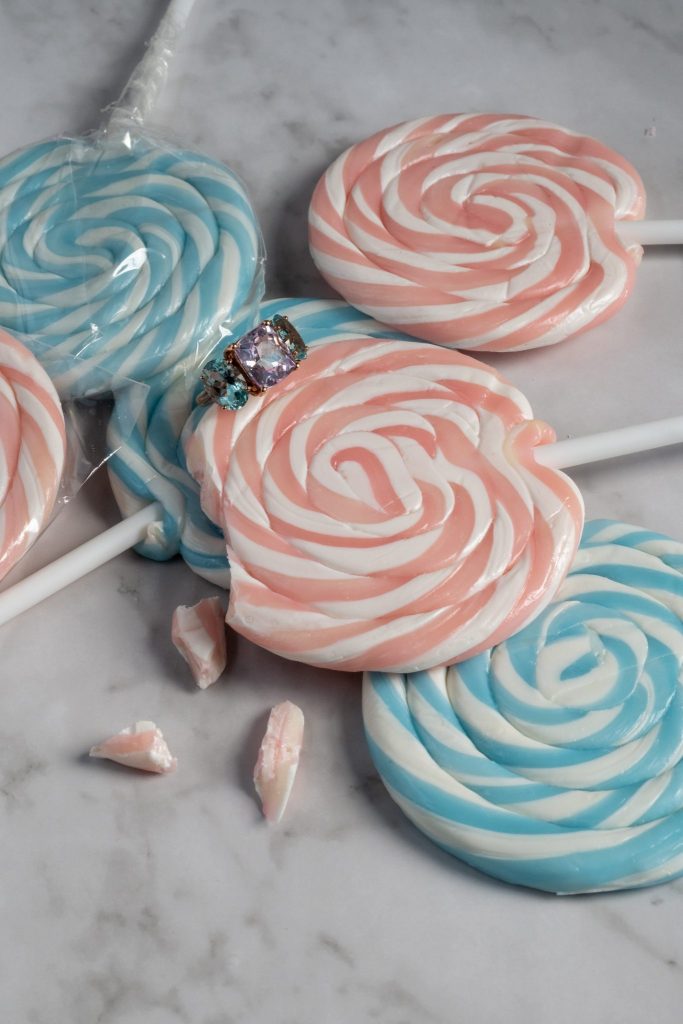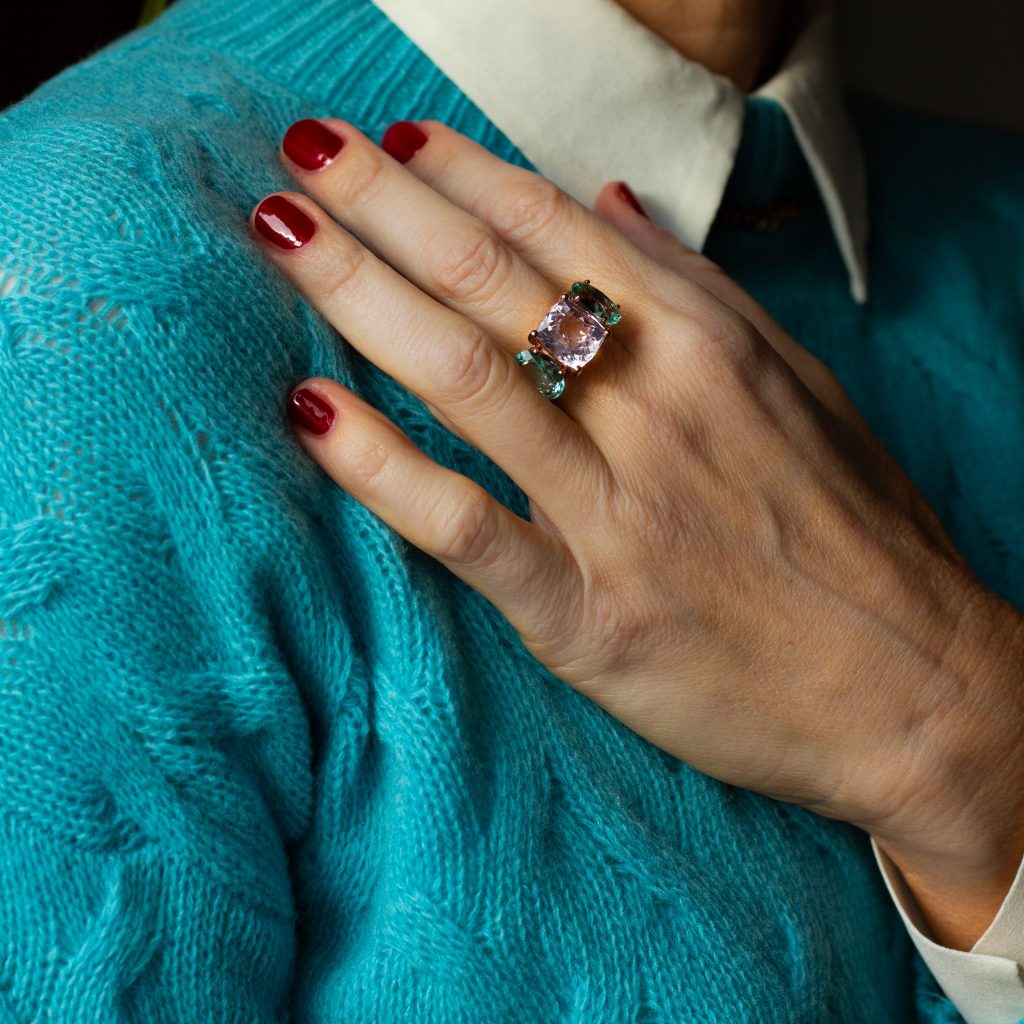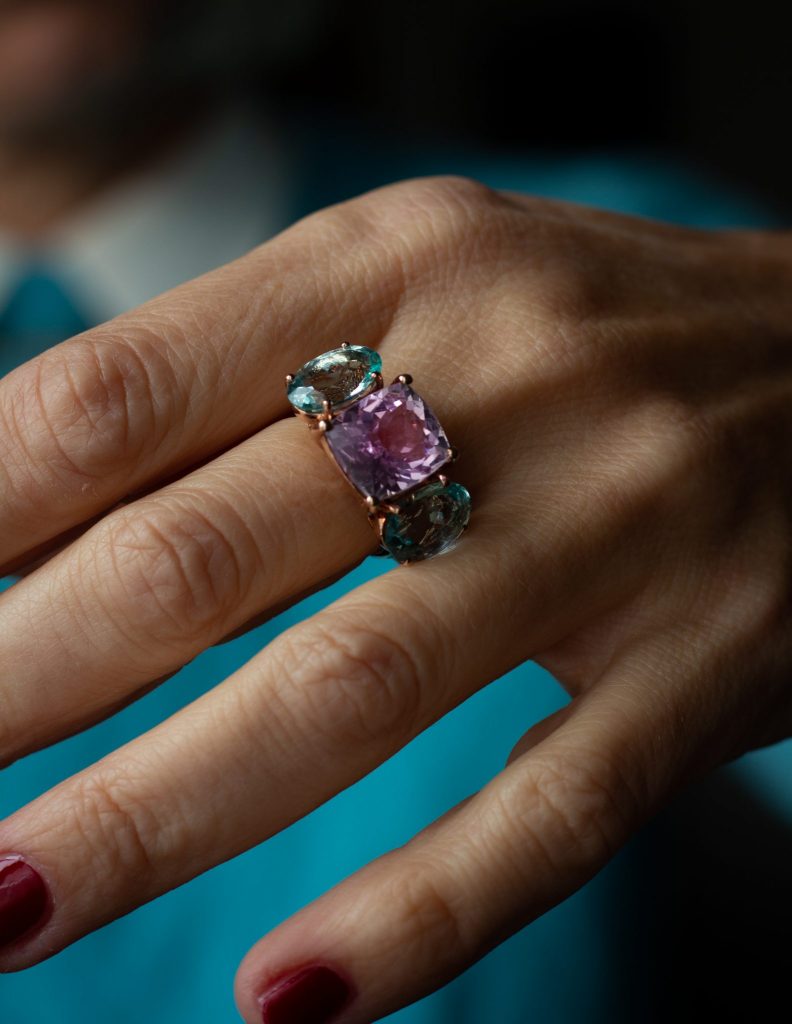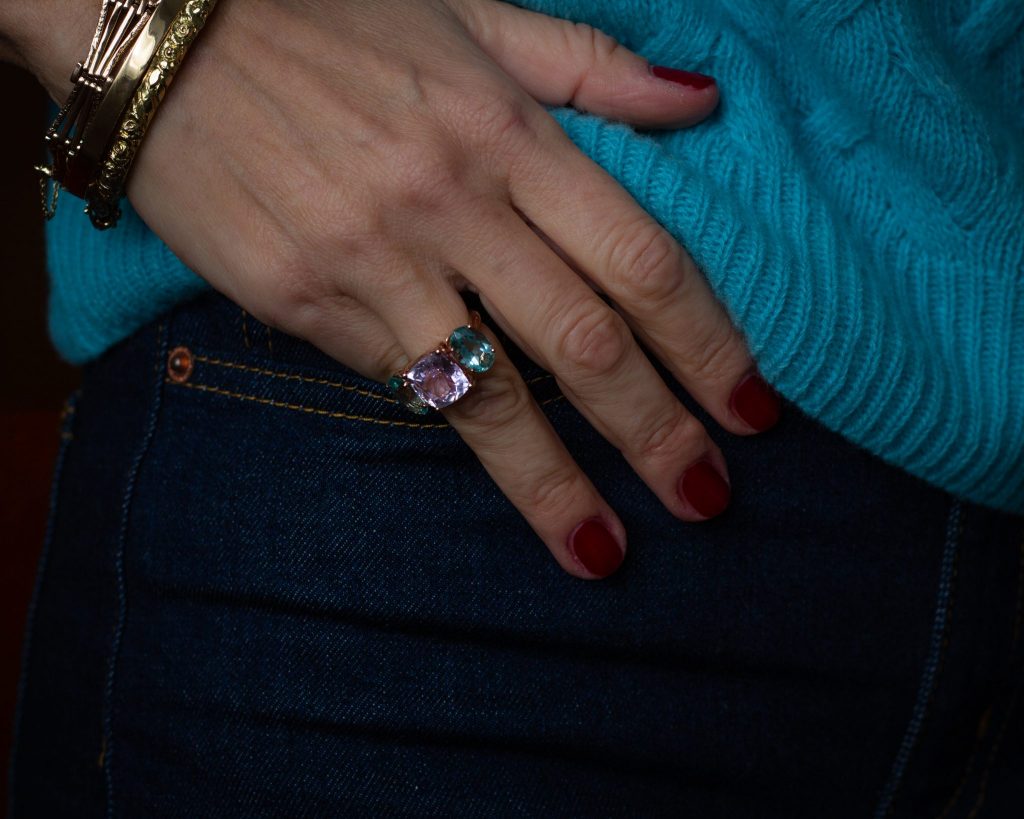 Kunzite and Berills ring By La Rivoluzione dei Canarini