Today I would like to show you my amethyst ring. I made it some years ago.
At that time, when I bought the gem, I wasn't very sure how to set it. It was very big and tall and to make a ring with it, it could be difficult to wear. It remained closed in the drawer for a long time. Moreover, when I looked at the stone, from the top of the table, it seemed that the clour was less intense. It was much, much better from the culet.
At the end I decided on a ring but I asked to set it upside-down. Here is the result.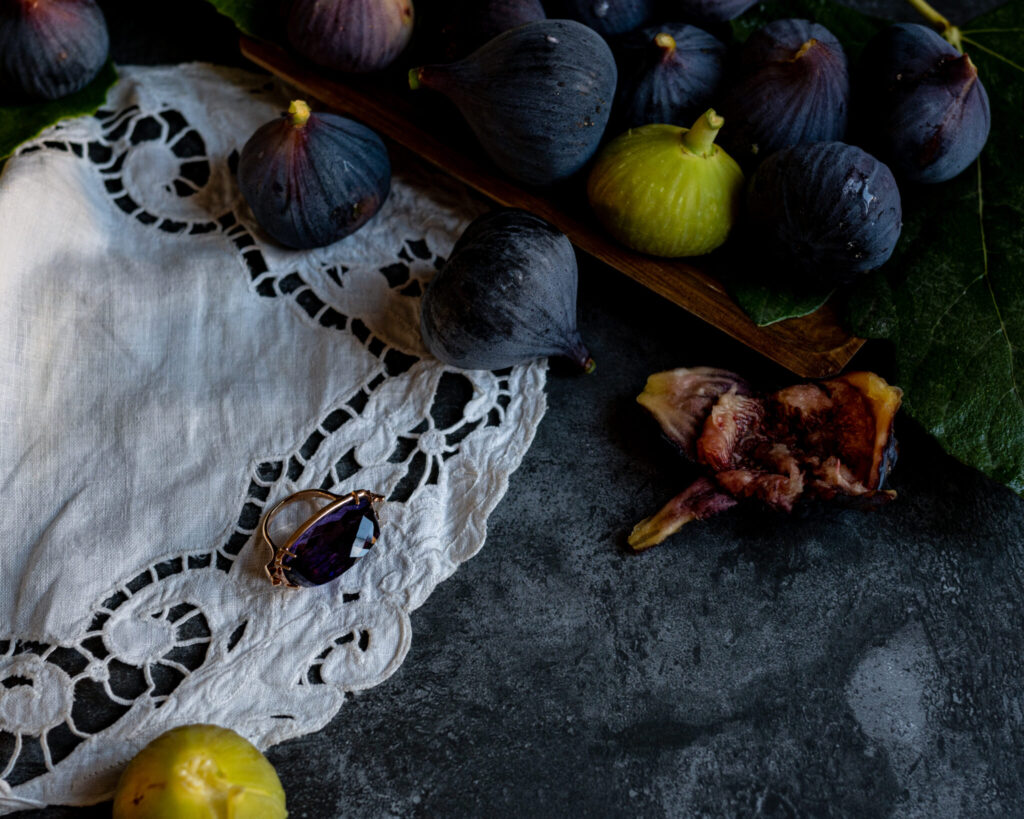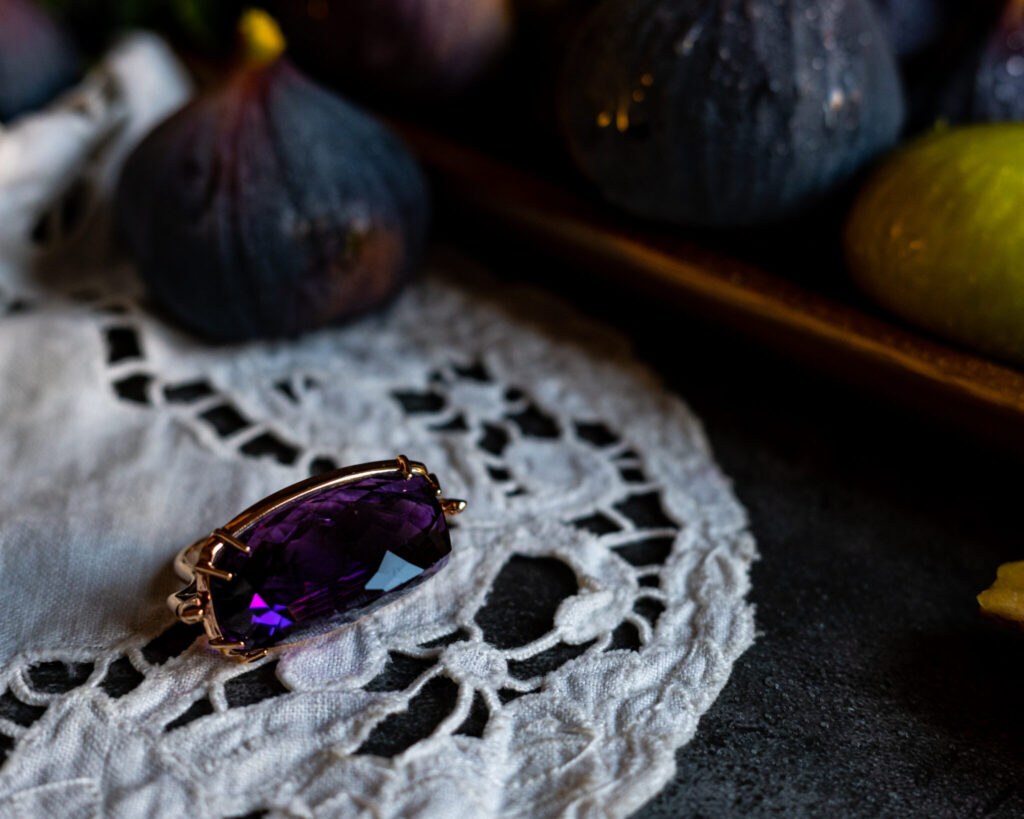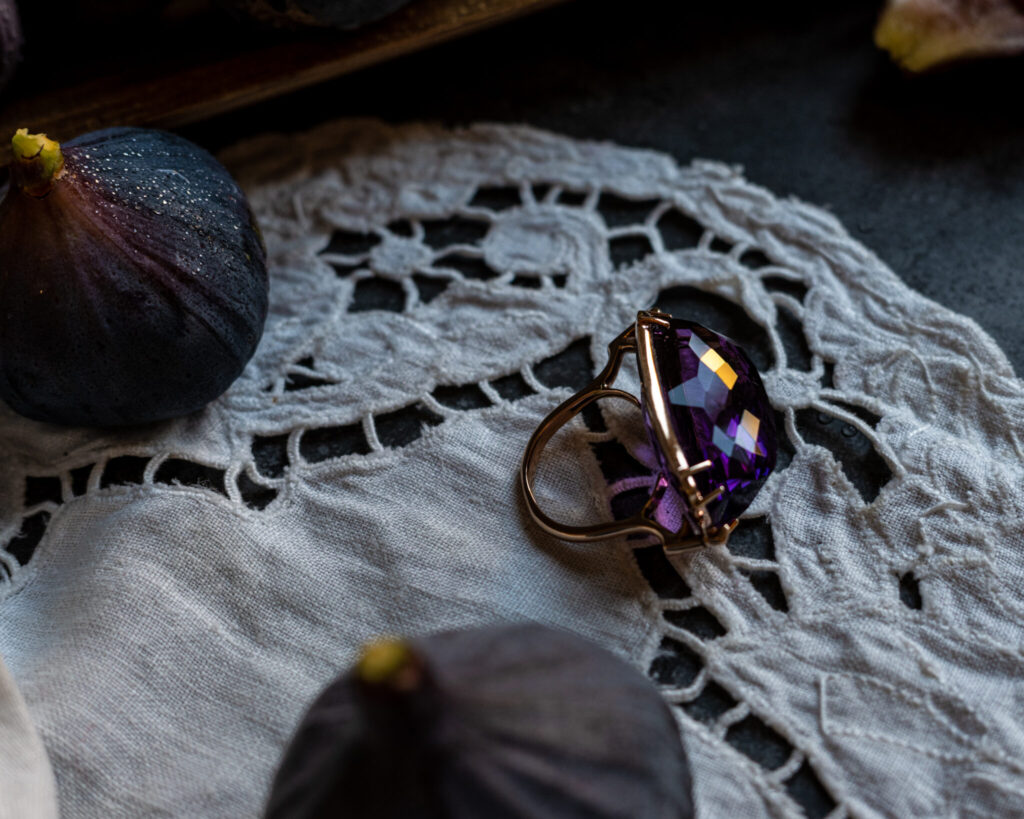 Amethyst Sets in Pink Gold By LA RIVOLUZIONE DEI CANARINI