At last, with my heart full of joy, I've been to Istanbul after 2 years of pandemic crisis. I was so excited to find all the places and the things that characterise this fantastic city. I love it so much!
Everything was there!
The scents, the sounds, every street corner, the infinite amazing views of the Bosporus, the habits of the Istanbulites. Eating a simit in the morning at our favourite bakery; the chai so often offered in every shop we step in, the street food carts selling roasted corns.
The breeze from the sea that refreshes the skin and the spirit, the magic atmosphere of the ancient and the modernity of the chaos. The sunsets, the cry of the seagulls, cats and dogs sleeping everywhere (most of the time all the citizens take care of them).
Simply magic. Magic makes it the wonder that it is. Yes, the word for Istanbul is MAGIC.
Obviously, even Istanbul changes as it has to be. Every year, when I go back there, I find that there is something missing. Sometimes this is a good thing, sometimes it is not…
This time some of its magic was gone.
The first time I got into the Kapalıçarşı (The Grand Bazar), I was 10, and I was shocked by the brightness of the massive quantity of gold there was in the jewelleries' windows in its main street.
I was overwhelmed by the magnificence and the luxury. There was sumptuous ancient and modern jewellery, but what was absolutely astonishing was the concentration of ancient dealers in just one place. Above all, there could be found ancient ethnic jewels coming from central Asia, things not very easy to find.
Well, all is gone. No Afghans jewels or objects, no Persians, no Africans. Most of the ancient dealers have closed and fake fashion bags shops have taken their places. The same bags almost everywhere and some lokum/spices shops here and there.
Not very exciting, don't you think?
In this post I want to show you something that comes from one of our journeys in a still magic Istanbul, when we were used to sit on very small stools covered by pieces of carpet, talking to a shopkeeper that was coming from an Asia now far and inaccessible. When we were used to drink chai, looking closely at every little piece of silver, gold or fabric, all around the shop, bargaining over the price of splendid ethnic jewels in silver and carnelian.
Here is a necklace in ancient crystal rock beads, in melon shape, set with a modern coral colour string. Beautiful in Summer time on a black or white muslin long dress, flat sandals and a fine line of kajal (vegan obviously!).
But hey guys! Don't be fooled by my story though, as I will return to Istanbul again, and again and again… Inshallah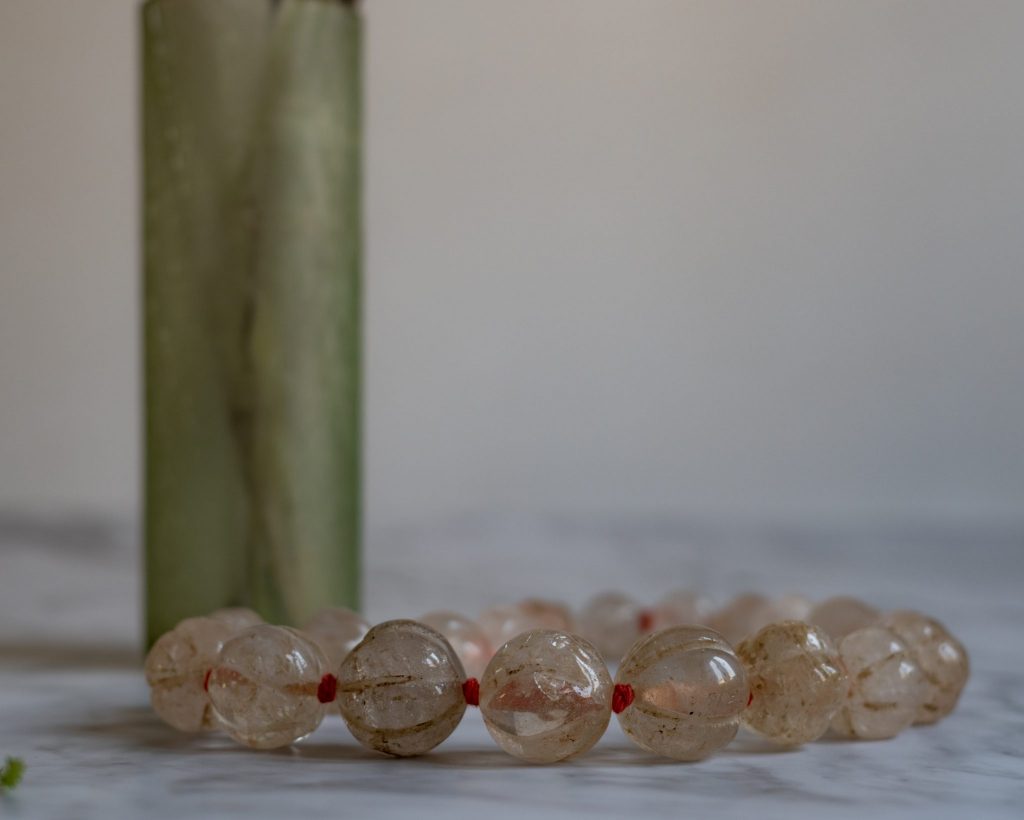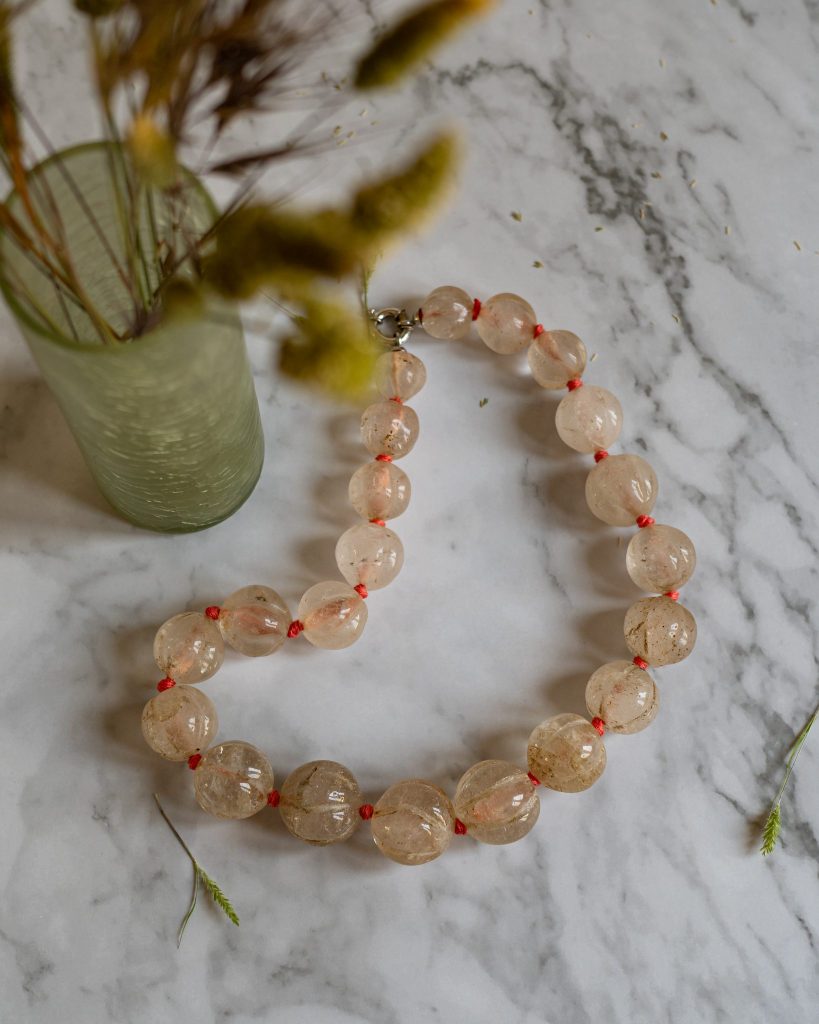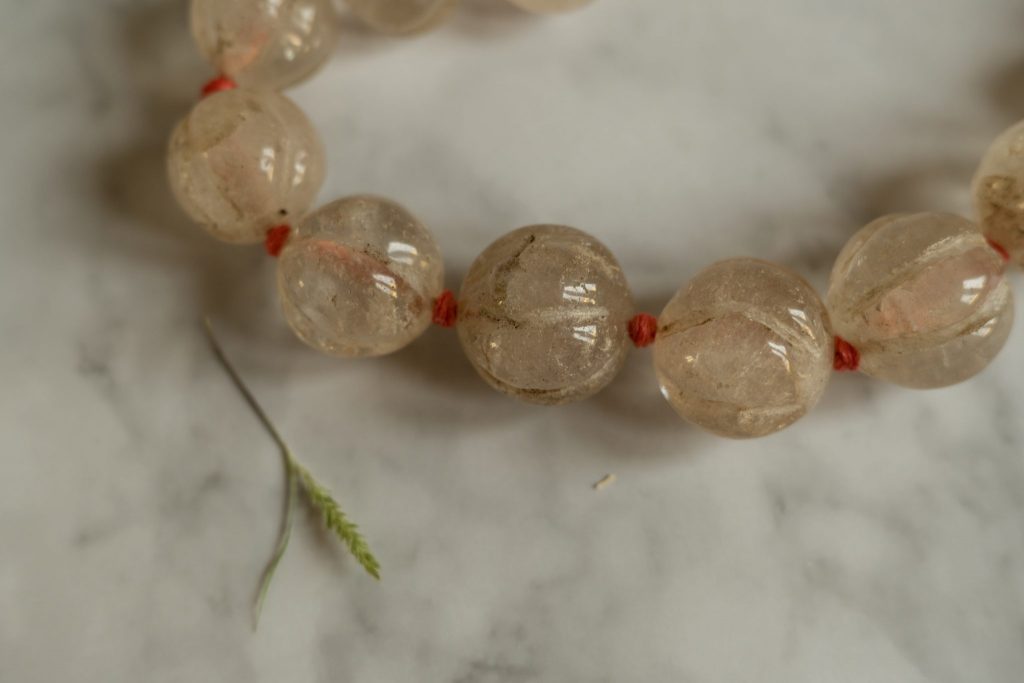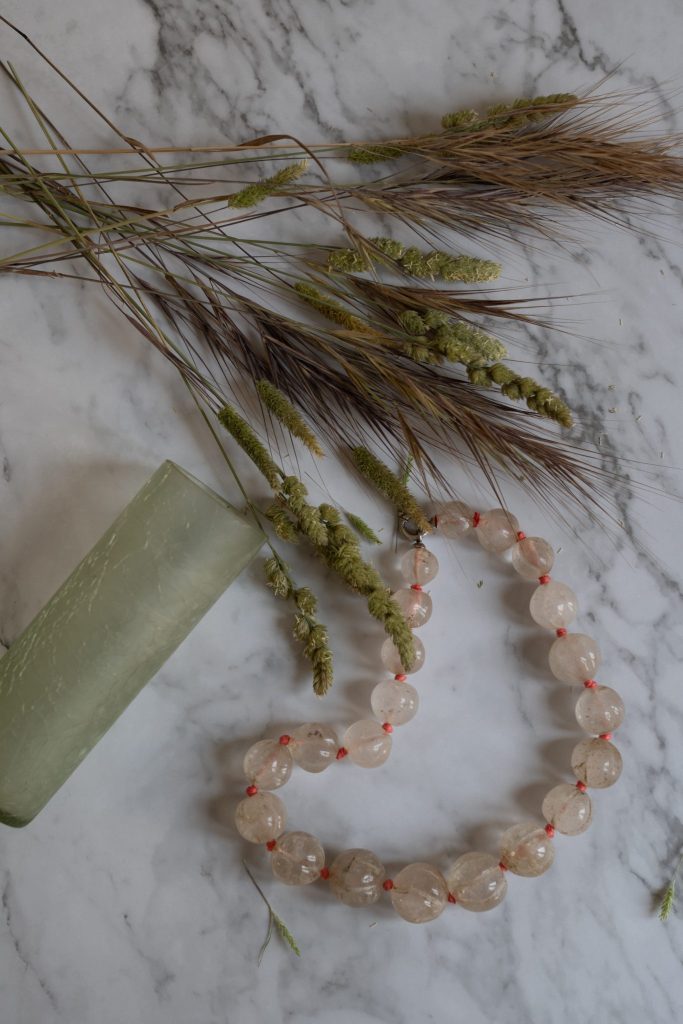 Antique Christal Rocks Beads Necklace By LA RIVOLUZIONE DEI CANARINI