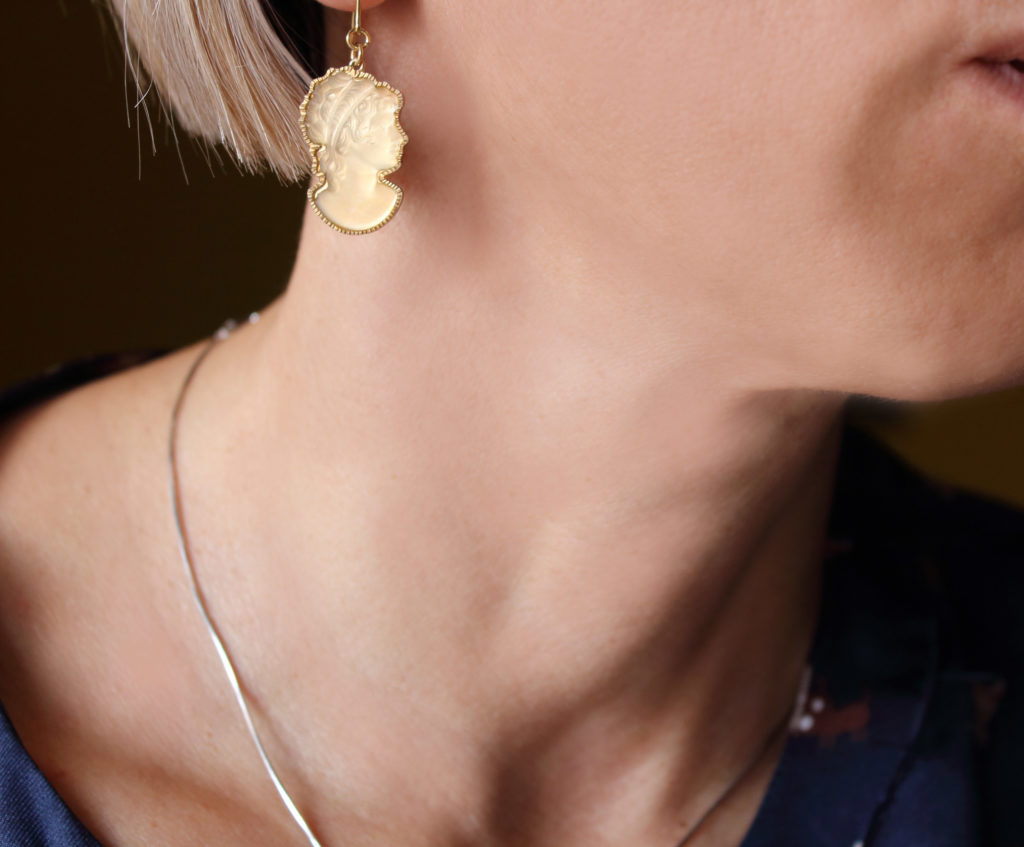 I don't like so much cameo, so this is my challenge. I would like to propose you a different kind of cameo. Forget the insipid beige and white of the old and classic jewels and open your mind to a opaque bright rock crystal. I chose two little woman silhouette, with delicate figure and shape.
Wearing these earrings you'll be the one who modernised an old classic jewels with delicate light that gets through a fascinating crystal.
The rock crystal stones are setted in gold plated silver made by a tuscan goldsmith.
They are available at my etsy shop here.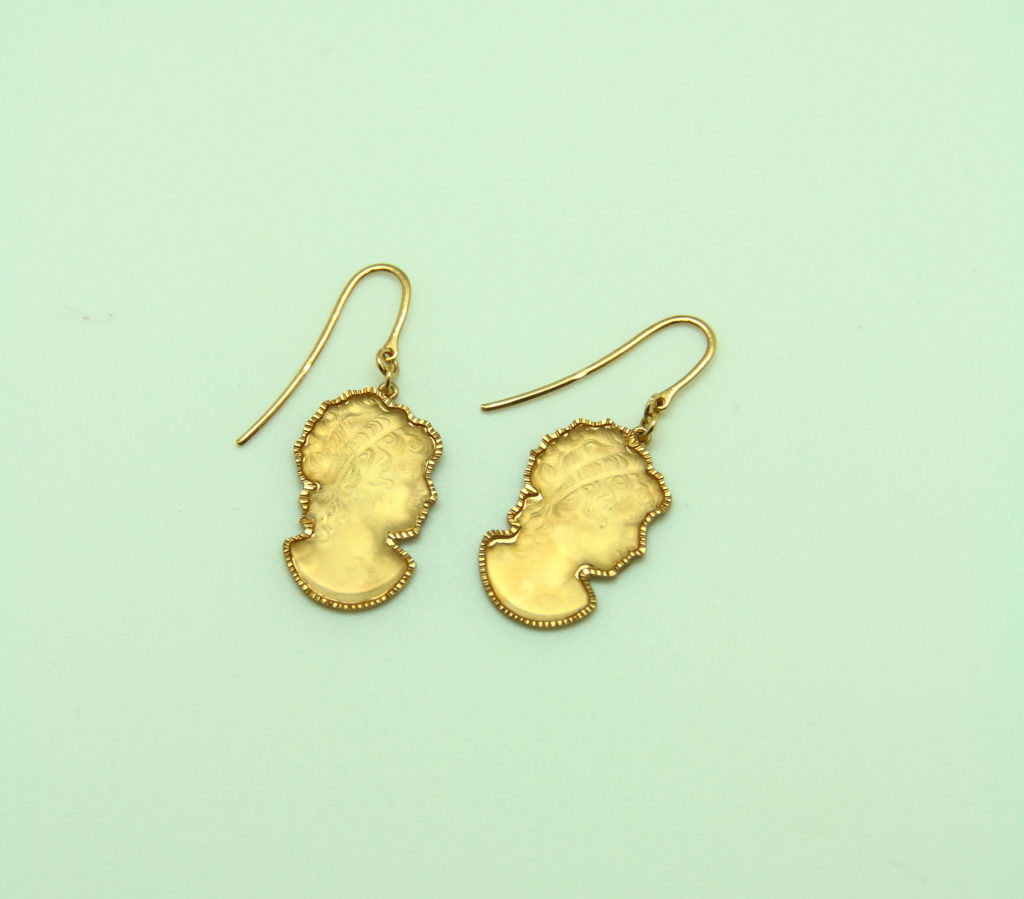 Earrings by LA RIVOLUZIONE DEI CANARINI